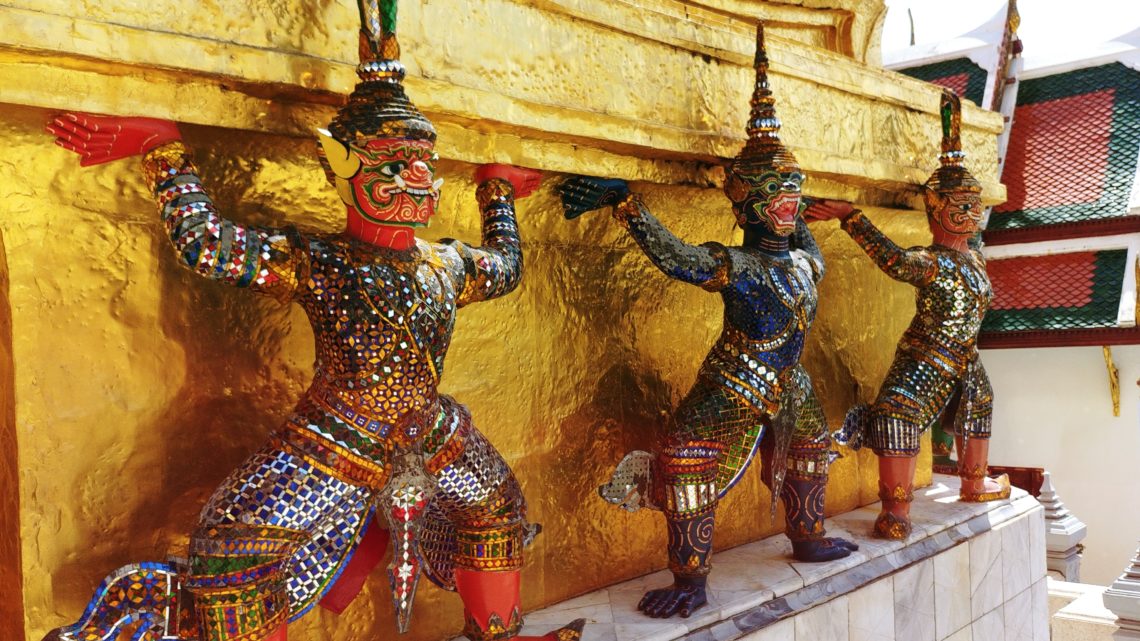 Day 3 – Bangkok, Thailand I was really happy when waking up this morning to see blue sky through the window. I have lamented the overcast skies these past days and the lackluster picture they engender. But you know what? Bring back the clouds. When the heat is already suffocating, adding sunshine isn't a good…
02/06/2018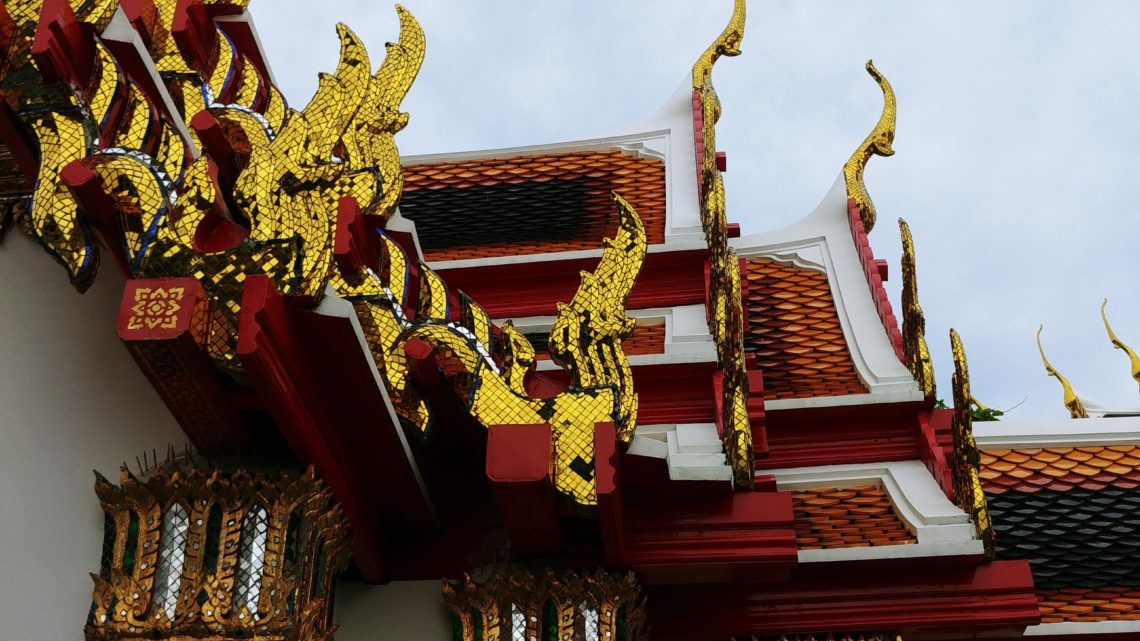 Day 2 – Bangkok, Thailand I started my day with the visit of the Wat Pho, the temple of the reclining Buddha, which is a few minutes' walk from my hostel. I was lucky (and early?) enough to avoid the tourist throng, though I was far from alone. Thai temples are full of colour and…
01/06/2018
When they offer "spicy" and "very spicy", remember that the degrees are not the same than the ones we are used to. Look for "mild" instead, in the hope that it will tolerable! (Look, cat picture coming up!)
01/06/2018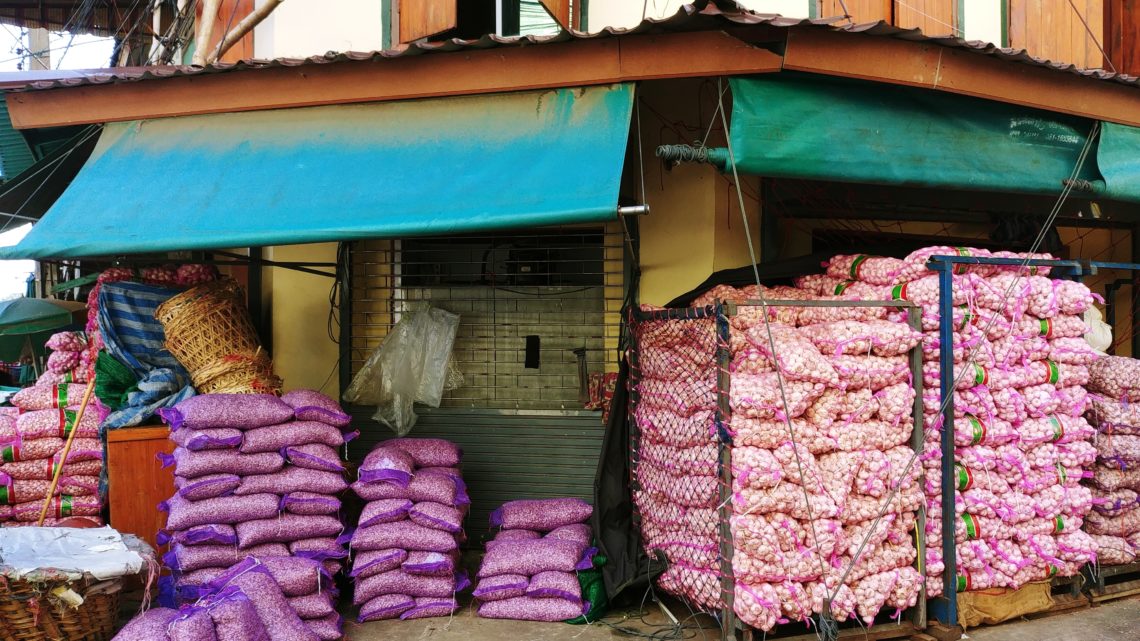 In a previous article, I wrote how nice it was to have a bunk bed overlooking the onion market (I have a window in my bunk). What I didn't know at the time is that the market never stops… actually, it seems even more active at night, with major deliveries, hawkers, music, and lights!
01/06/2018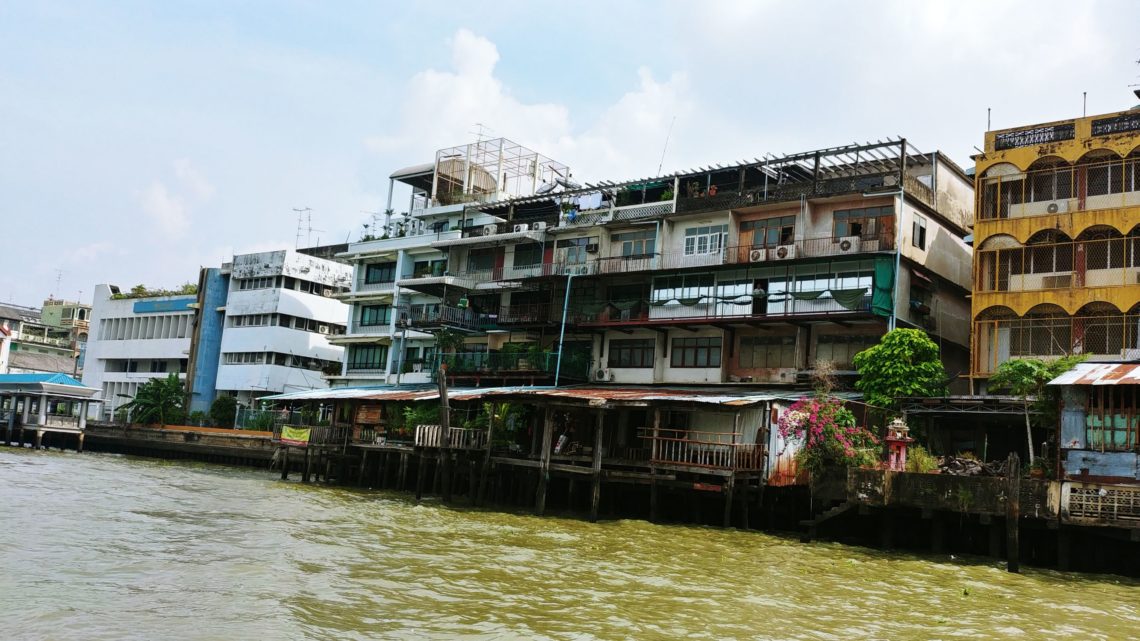 When you read about "muggy heat" in a book, it is a concept associated with exotic destinations, but one doesn't think much about it. I think that I can say now that I understand the concept. When one debarks from an air-conditioned sky train (in Bangkok, the local subway runs above, way above ground), the…
31/05/2018
Travelling a long time usually means taking heavy luggages. Heavy luggages, however, means back aches, sore shoulders, and that moment when you realise that you will have to travel hours on a bus/boat/car with your suitcase/backpack on your knees. Having read other travellers' accounts, I decided to follow their advice and to use a smaller…
30/05/2018
Thank you for visiting the winding log. This blog is still a work in progress, the layout is far from final and I haven't started writing everything I wished I had yet. I hope that you will be patient and ask that you come back in a few day to accompany me in this adventure!
17/05/2018
Today was my last day at work. Nine years to the month after my arrival, it's over. Fourteen days left before I fly away. Fourteen days to get ready, it's at the same time very short and -hopefully- long enough. But I've been preparing for a long time, and I have ticked a few boxes…
16/05/2018
Hello, Thank you for visiting the winding log. Here you can follow me around the world, share my adventures, be they wondrous or full of misery, and hopefully keep in touch with me. I hope that you will enjoy my journey with me!
09/05/2018