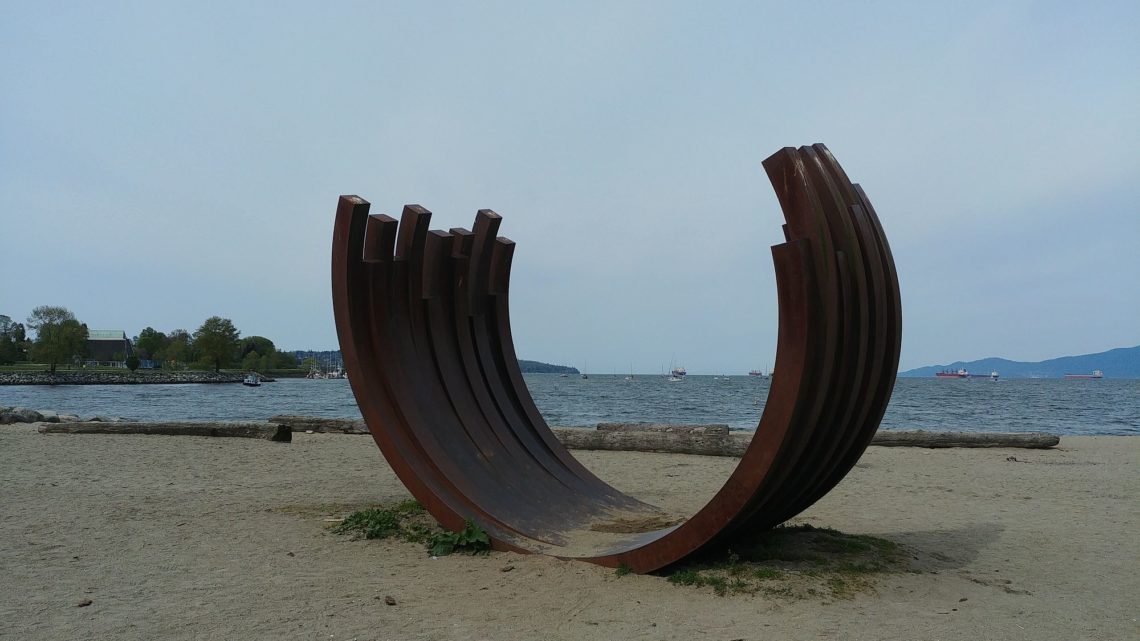 Steveston fishing village
Day 323 – Vancouver, Canada
I may have written how I met a Canadian couple in Chile who invited me to get back in touch with them when I was in Vancouver -and they actually followed my blog and didn't forget me.
They took me to explore the Steveston, a small town South of Vancouver that used to be a thriving fishing village, with canneries and shipyards. Now museums replace these industries, with an eye to showcase how life was at that time. You can still buy canned fish, though it hasn't been produced here for some time!
The cannery museum is well presented, it is a self-guided tour where each step is explained -and you can try your hand at moving plastic fish with a hook as if you were sorting them out. Careful, you don't want to spear them through: it lowers the quality!
We had a beautiful weather, we went for a delicious fish&chips lunch, and we walked along the sea where the shipyards used to be, stopped here and there to learn more about the old industry. Here you could see the ramp used to slide the boats into the water, there you could try tying a specific knot.
I also learned about families of Japanese origins that were displaced, their properties seized, during WW2. The house where such a family lived is now a museum explaining their lives and the impact on the current generation.
A great thank you to these friends for a wonderful day!
Picture featured above: I cheated because I don't have a picture of Steveston, this is a beach sculpture on Vancouver's seafront.
Flight home: D-3