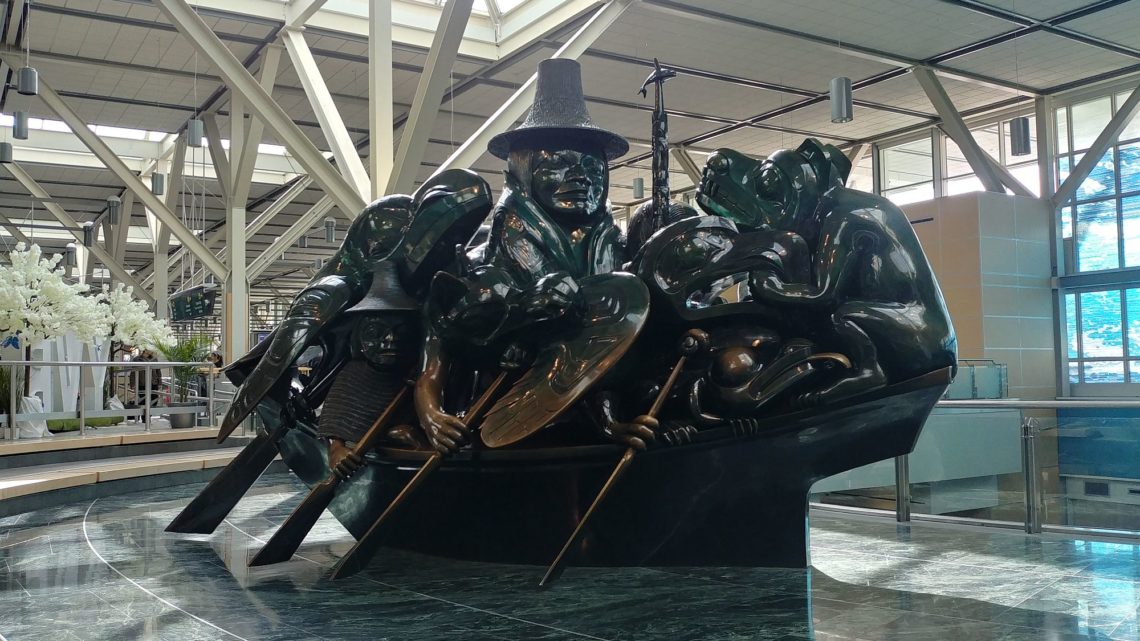 Flying home
Day 326 – Vancouver, Canada – Day 327 – Paris, France

I know, I know, I'm wrapping up my accounts quite a bit late, even though I backdate my notes!
I spent my last days in Vancouver relaxing, shopping a bit, wandering a few places I hadn't yet visited, such as Gastown and its steam clock (which is a clock powered by steam).
But finally everything has an end, and my flight home was coming up. I had a lovely time packing up everything for the last, making quite some space by abandoning that which I wouldn't need anymore, from clothes to travelling accessories; and knowing that by putting them in the "free" bin most hostel provide, other people will pick them up and use them, makes it easier. Some things have been with me from the beginning…
The flight itself went well, the layover in Iceland was easy, passing the controls here was one of the quickest I experienced: I got to use an automatic kiosk without any queue. And my last flight took me to Paris, where I landed the next day.
I had told my family that I expected a show, complete attendance from cousins thrice removed, a brass band, banners, flags and such, but strangely enough, I didn't get my wish! …Probably because I don't know my cousins thrice-removed. My own fault.
I was welcomed by ma family I hadn't seen for close for a year and it was the perfect homecoming.
Featured picture: Bill Reid sculpture at the airport