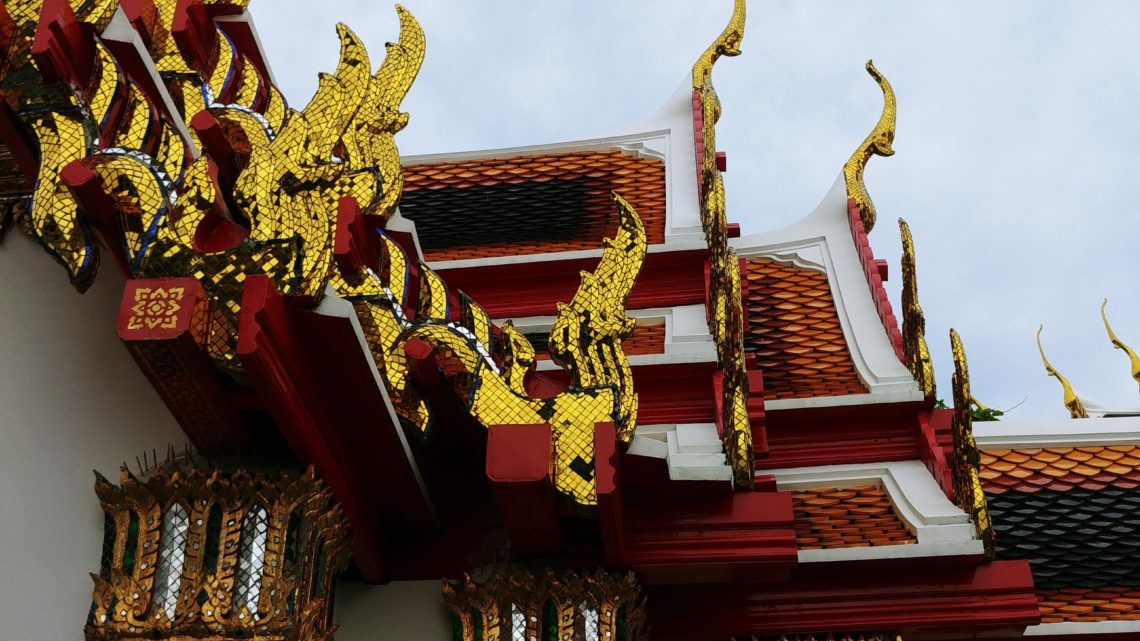 Wat Pho
Day 2 – Bangkok, Thailand
I started my day with the visit of the Wat Pho, the temple of the reclining Buddha, which is a few minutes' walk from my hostel. I was lucky (and early?) enough to avoid the tourist throng, though I was far from alone.
Thai temples are full of colour and glitter. The roofs have colourful glass tiles, their underside is painted (here, red and gold), the statues are gilded in gold, the stupas are tiled in blue, green, red, yellow tiles…
(It is said that the tiles were ballast from Chinese ships, abandoned when not needed anymore.)
Others adventures this day included further river travels: I bought a day pass on the Chao Phraya Tourist Boat and enjoyed quite a few rides. I dropped by the Siam Center, a huge shopping mall reputed for its food court: you pre-pay a card, use it to buy your food, and either keep it for next time, topping it up as you go, or get the remaining money back when you give the card back. I enjoyed a sticky rice with fresh mango -delicious.