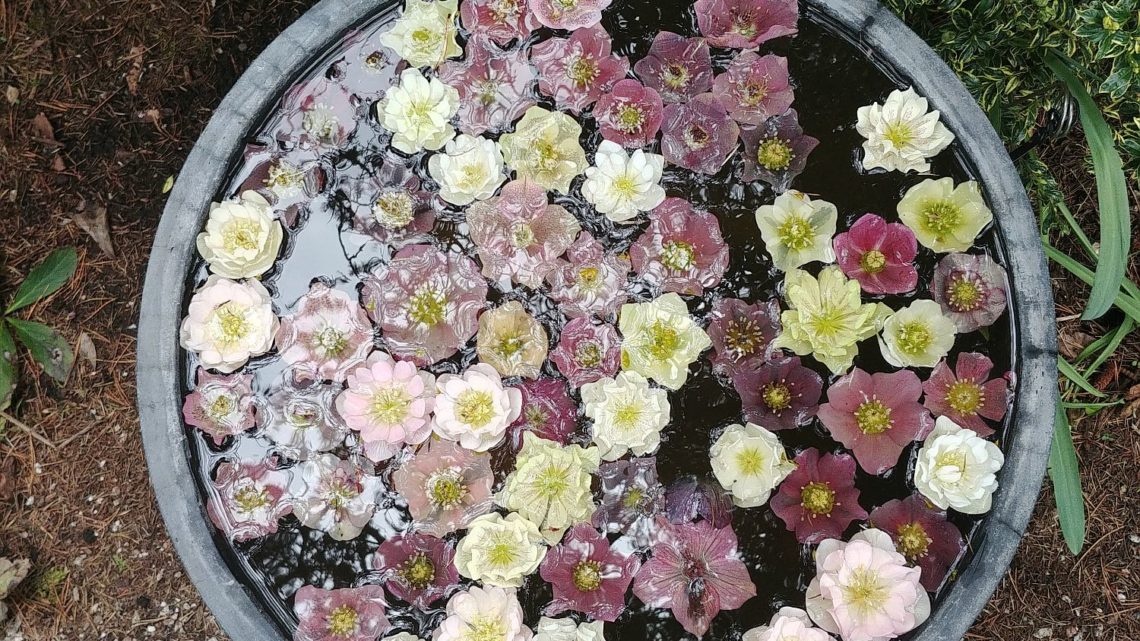 Botanical Garden
Day 312 – Vancouver, Canada
Sometimes you have to remember that holidays are meant to be a time to get some rest. That is why we decided to sleep in and not rush our visits today. Taking our time in the hostel, we noticed that there is no cooking stove in the kitchen. We still haven't found a satisfactory explanation concerning that fact!
We finally decided to get going and spent the afternoon in the VanDusen Botanical Garden. Going there, we walked through a nice neighbourhood of good-looking houses with neat gardens and flowering cherry trees.
The garden in itself was beautiful, with different areas dedicated to multiple climate plants. Magnolias, rhododendrons and camelias were the main species in bloom that we could recognize and name in English. We also enjoyed the red Japanese maples with their tiny red leaves.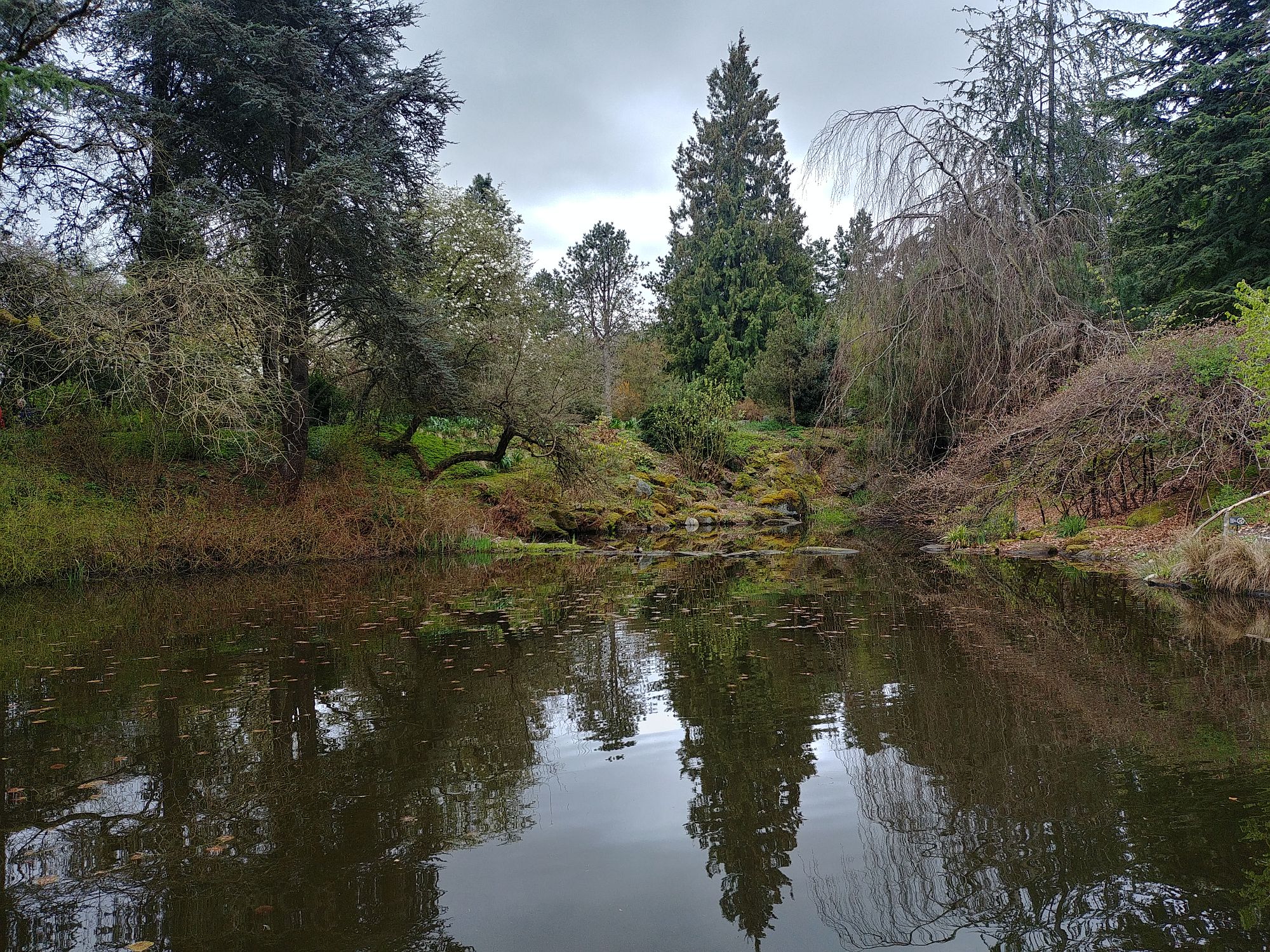 Botanical Garden – Pond
We watched geese wandering around the garden. The wildlife also included a black squirrel that delighted us with his antics, and bumblebees buzzing around. We had a good time solving the maze. Unfortunately, we couldn't get good colours on the pictures because the sky was overcast.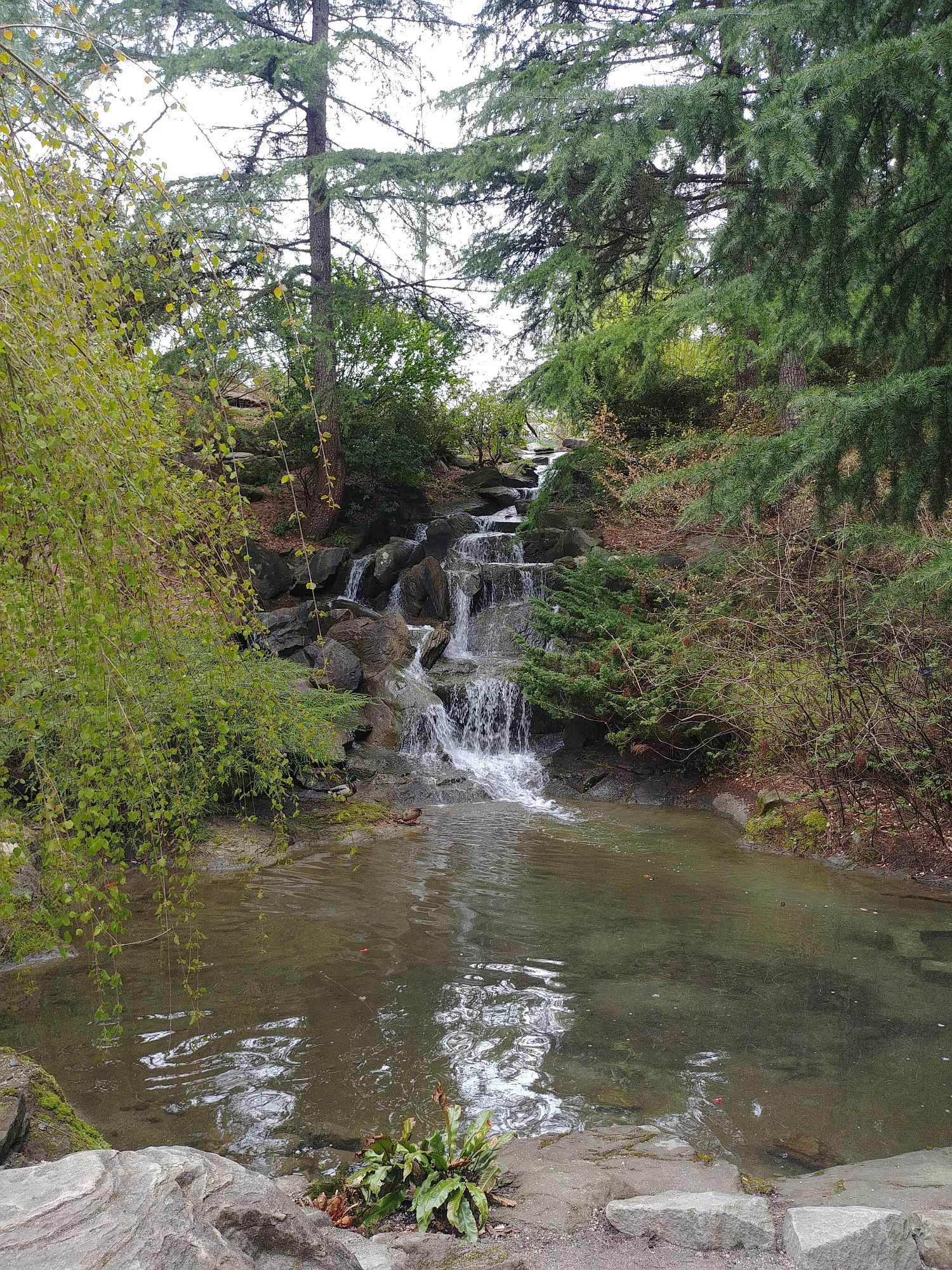 Botanical Garden – Waterfalls
With sore feet, we pursued our afternoon in the Granville Island Public Market, where we purchased a hot diner and some greens for the days to come. In the harbour, we noticed an assembly looking at a fishing boat. Two fishermen were cleaning and bagging their catch. Three seals -and two seagulls- were eagerly swimming around them, hoping for a scrap of fish!