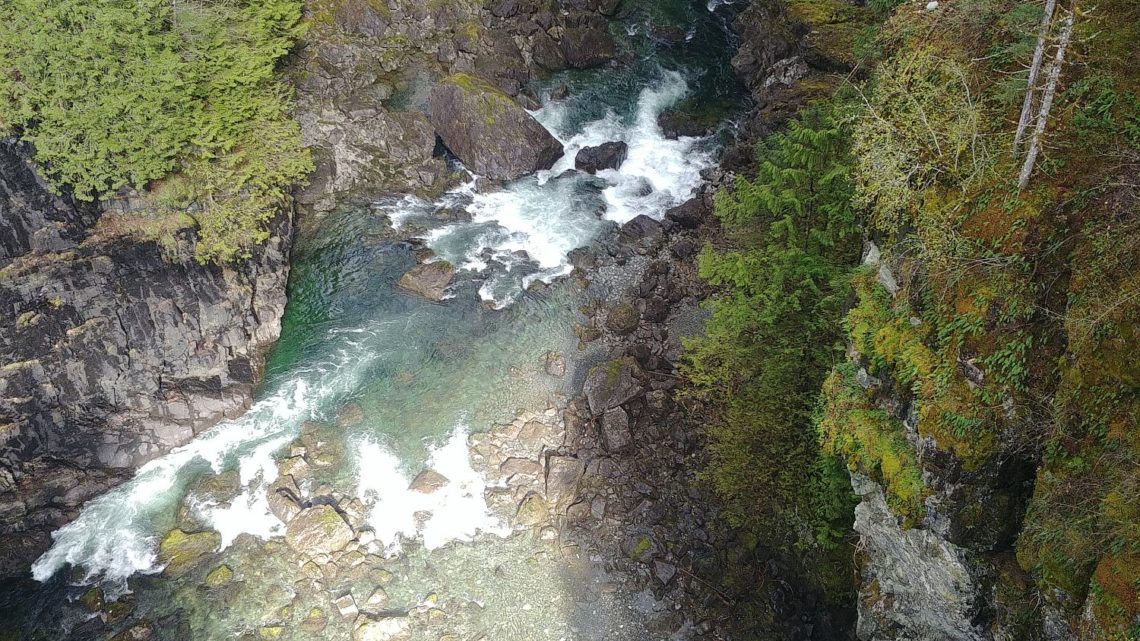 Snug week-end
Day 308-309-310 – Campbell River, Canada
If we have been silent these last few days, it's because we stayed at friends' this weekend. It was like staying with family, with the comforts of home, all the more enjoyable for having dorm rooms, snoring dorm-mates, and check-out times/luggage storage behind us.
They contrived to complete the Canadian experience -as Solène interprets it- for us. It started with stacks of fluffy, golden pancakes, dripping with maple syrup -with extra pancakes to soak up any stray drop of the precious liquid-, and cinnamon toasts.
Then we went skating, another typical Canadian activity, on a uncrowded ice rink -a pleasure. We shook out rusted skills, and avoided falling -a victory for Elisabeth who forgot most of what she knew. Kids of all age skate fearlessly whatever their skills level, bundled in ski suits and bike helmets, falling, running in every direction, and basically being cute -and in your way all too often.
The outdoor is not exclusive to Canada, but one has to admit that they have stunning scenery. We went to Elk Falls, a park surrounding a hydroelectric power station. We toured a short exhibit explaining the recent work done on the station -how they exchanged massive wooden pipes for underground tunnels-, and how the new station was working.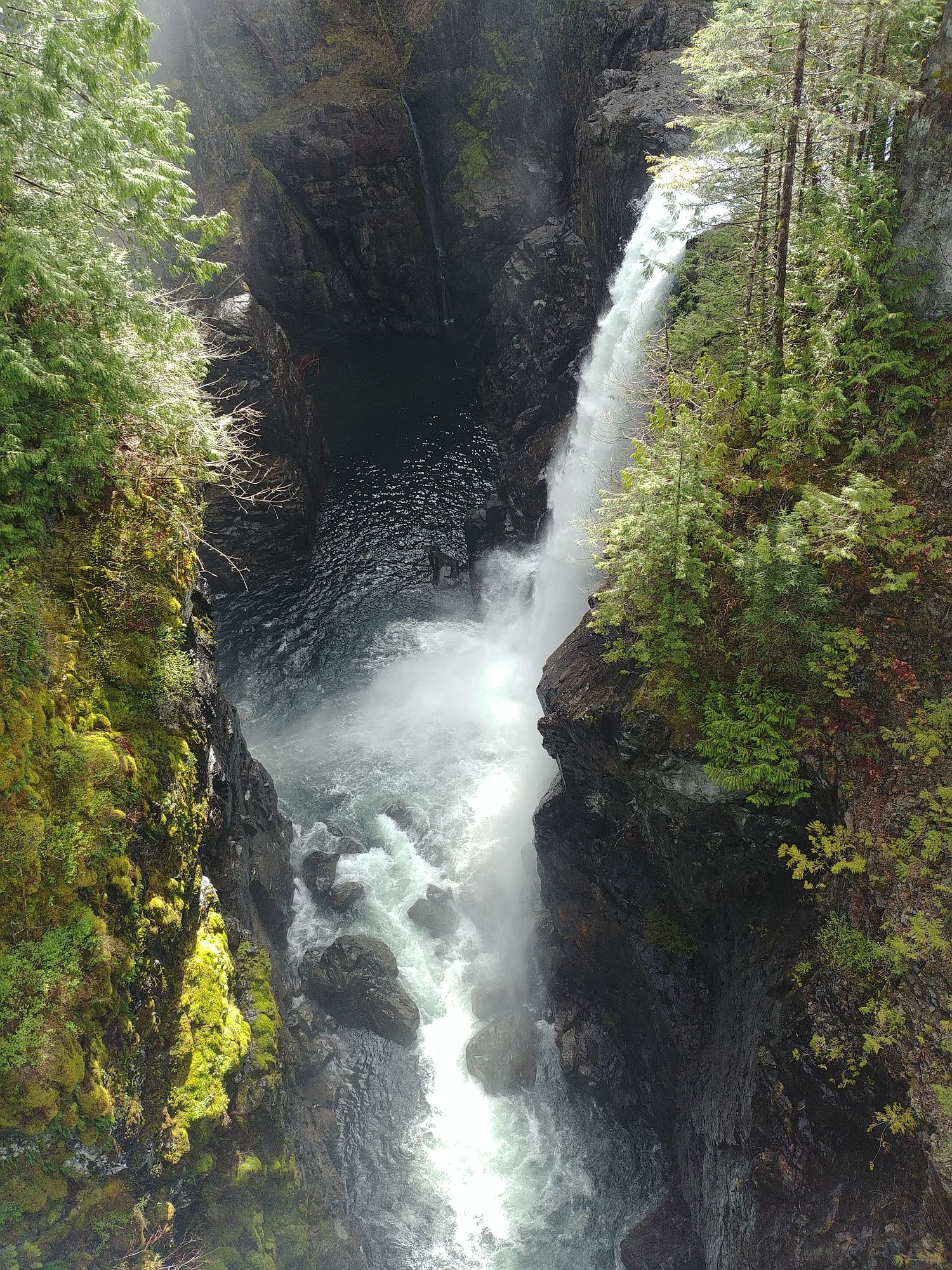 Campbell River – Elk Falls
We rounded up the weekend with learning to play Canasta, having to follow the rules and count in English, learning the vocabulary of playing cards being an extra challenge. Solène adamantly refused to leave the house until she won, and that's how we ended up playing until the last minute (almost).
Having to leave the warm and affectionate home that had welcomed us was a heartbreaking task. It was only slightly made easier by a stop in a apparel shop selling T-shirts with sea and wildlife designs.
We then proceeded to drive back to Victoria in order to drop the rental car, stopping on our way at another friend's house for diner -and catching up.