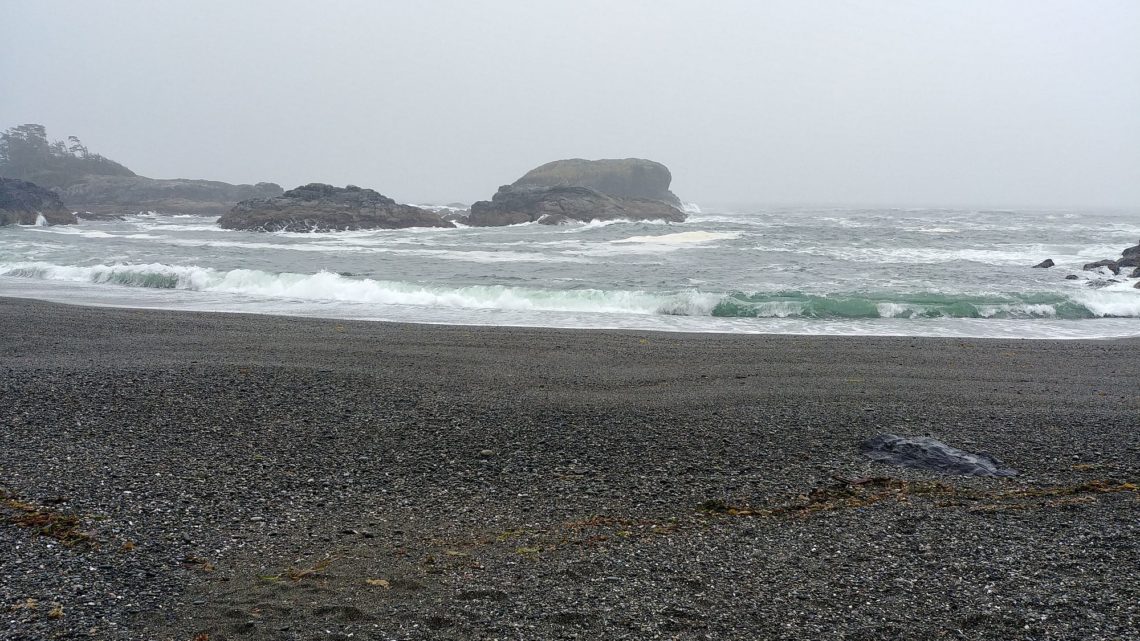 How to end a rainy day
Day 306 – Quadra Island, Canada
You might get the impression from our pictures that we are lucky with the weather. That's because muddy trails on a rainy day aren't so photogenic. So here is a view from another hike through the Pacific Rim National Park.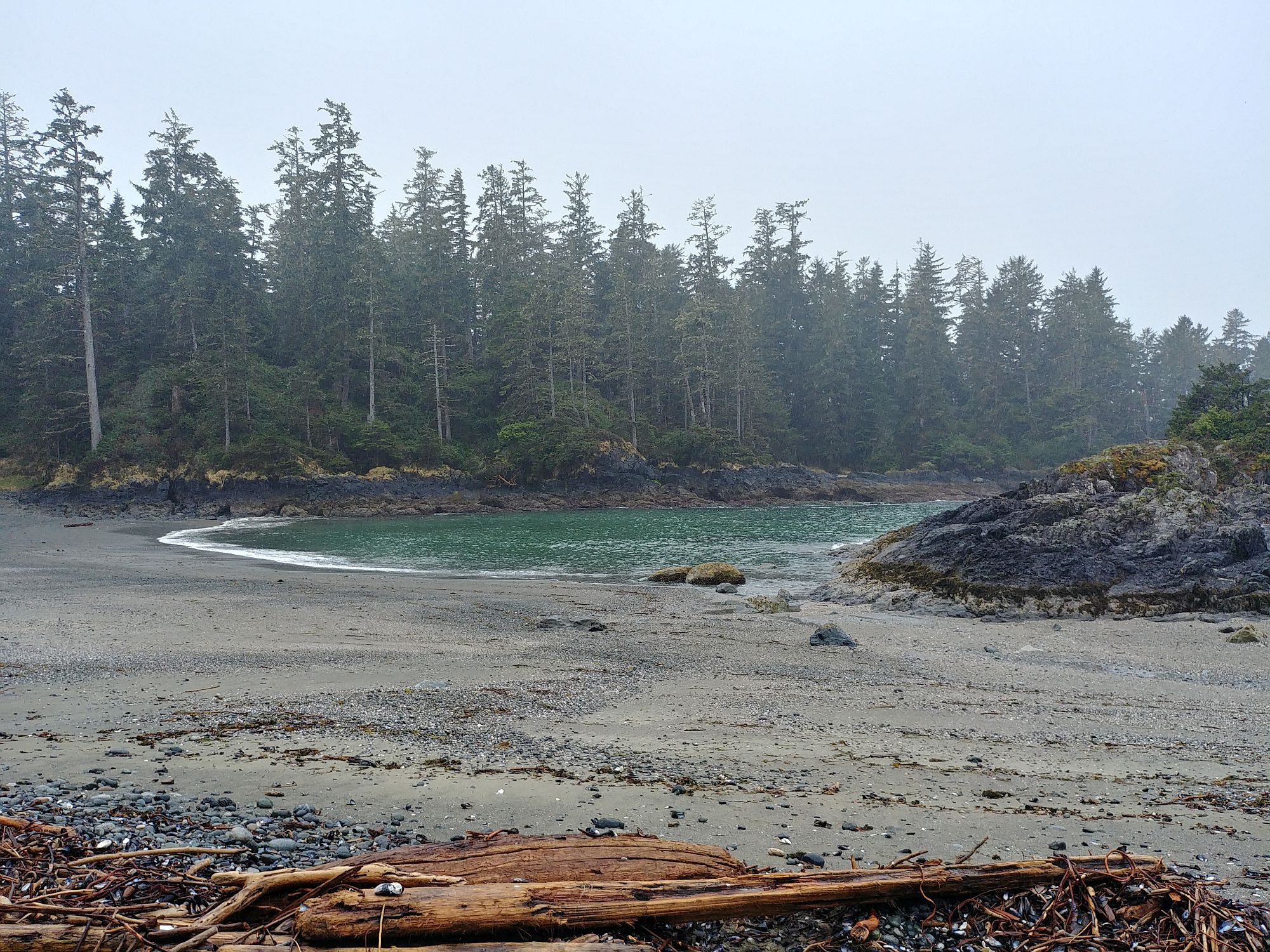 Wickaninnish Beach
This trail took us through multiple scenery: rainforest, bog, and also three beaches, where we admired the singular rock formations and the tumultuous water. The wooden boardwalks which cover most of the way were slippery, but they eventually proved better than the deep patches of mud we encountered.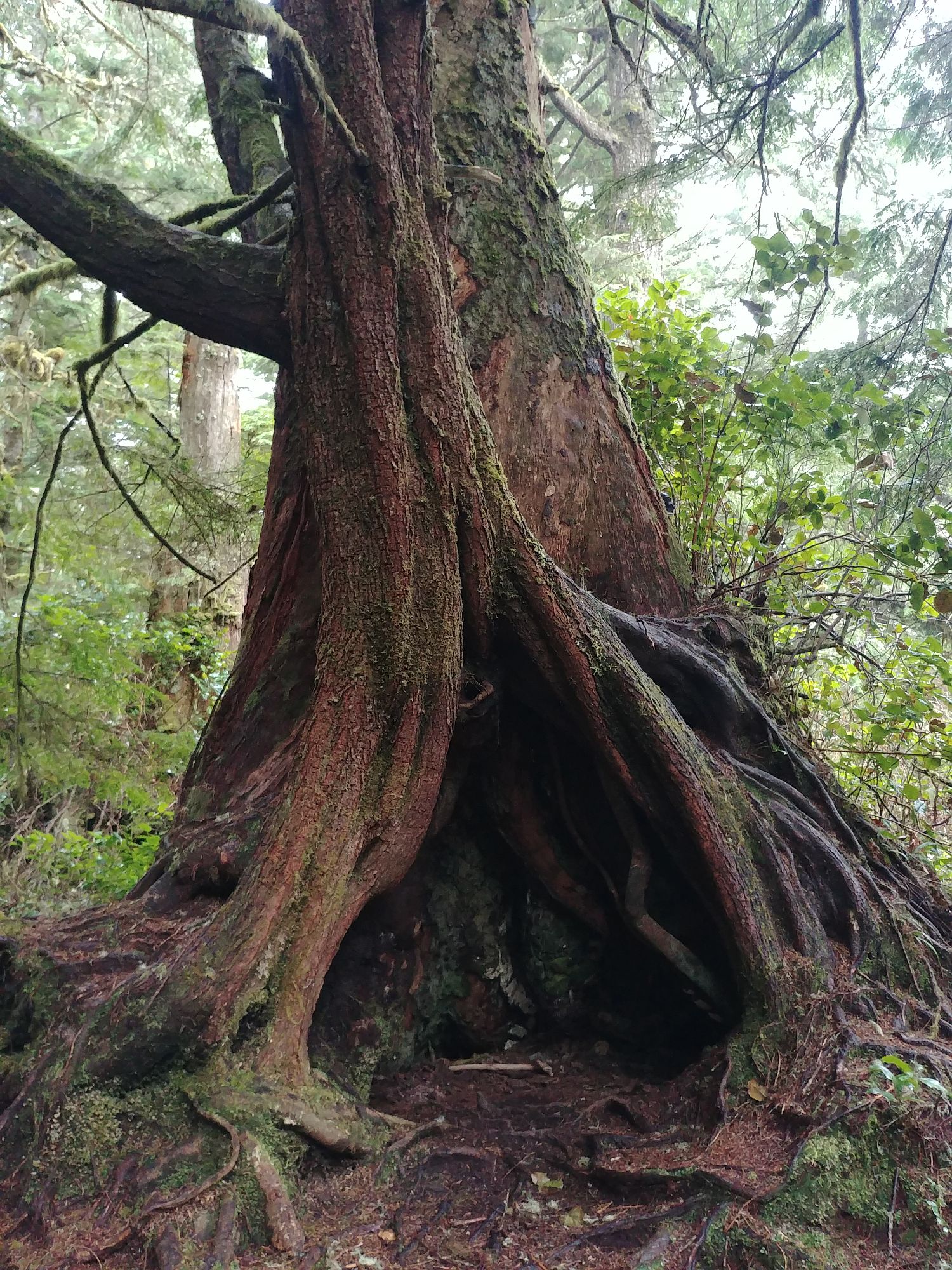 Rainforest
We had to rush our departure in order to cross the construction area before the noon closure (remember, it was already an issue two days ago ?). We proceeded on the same road across the island, with much less visibility on the landscape this time, due to an ever-constant rain. There wasn't even enough of a break to allow us to picnic on a nice table.
Our ultimate destination for the day was Quadra Island, an island facing Campbell River, accessible by ferry. There, we had booked a night in a cabin in the woods. Everything was as we hoped! Cosy atmosphere with mainly wooden furniture, thick and comfortable bedding, a wooden stove and even an outside tub.
Having a bath in steaming water with a view on the forest is quite an experience, and I (Solène) certainly enjoyed it! Elisabeth had a fire going within minutes, and we silently thanked our well-rounded education (including cold houses and evenings by the chimney) for this feat.
Without cell phone or Wi-Fi reception, we spent a snug, leisurely evening playing cards.