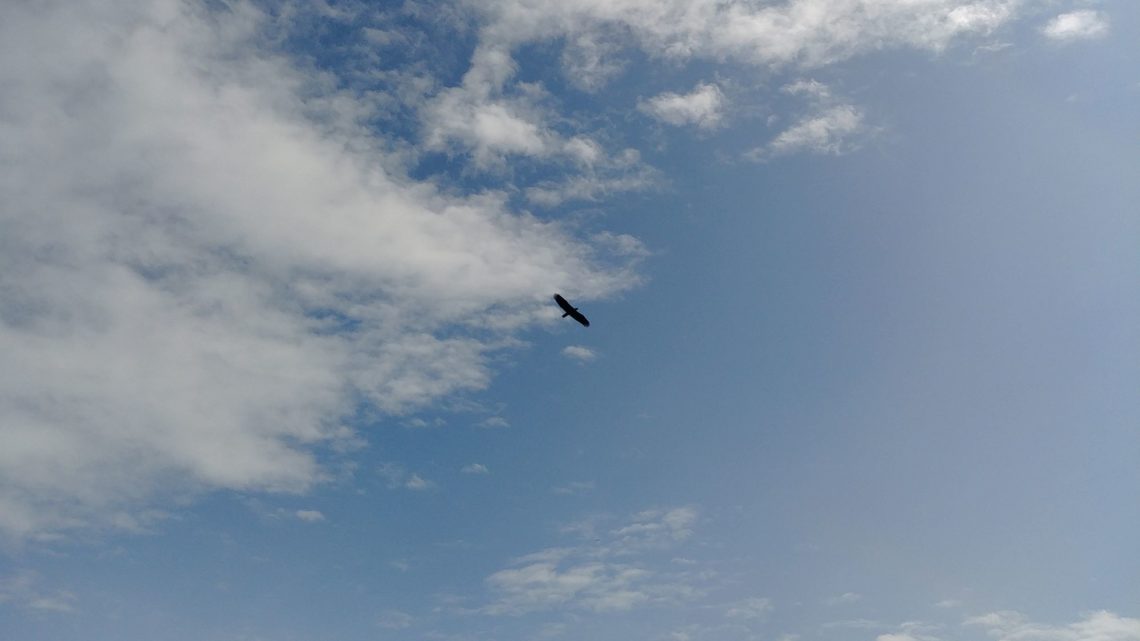 Whale watching
Day 305 – Tofino, Canada
We found out we felt like doing a lot of things in Tofino – not all of them possible in the time we had there. We decided to make an early start and get around as much as possible.
After booking a whale watching tour for the afternoon, we went for a walk in the National Park adjacent to Tofino. There, some clearly defined trails allow the tourists to discover the forest.
Firstly, we completed two loops in the rainforest. This kind of forest (the temperate rainforest) only grows in some specific areas of the planet (South Australia, New Zealand, Norway, Chile, Canada), as it requires specific meteorological conditions. You might have guessed it includes a great deal of water. Once again, the trees are gigantic and mossy, the vegetation is very dense, and we learnt about the rich ecosystem it is made of.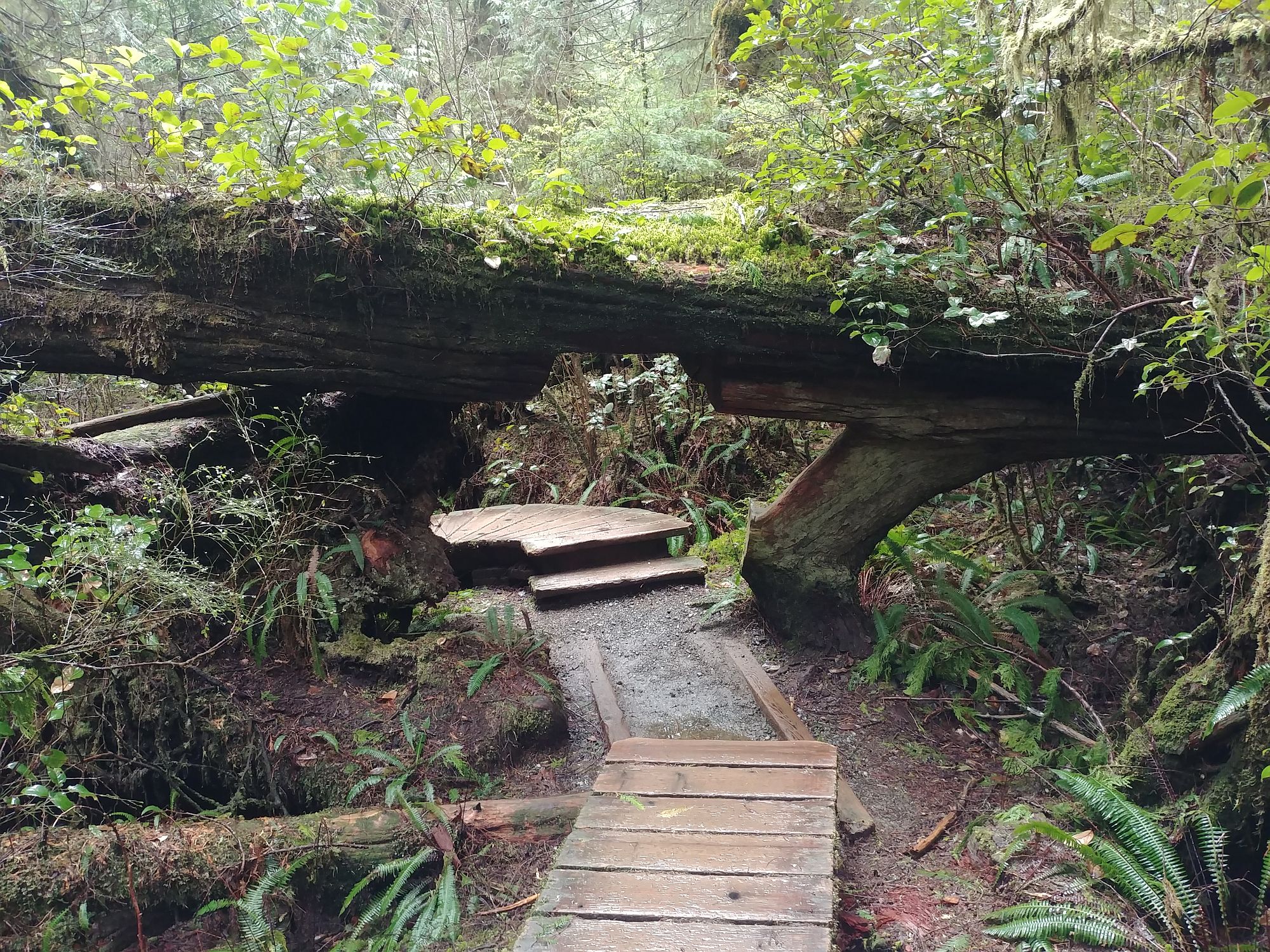 Rainforest
The ground is covered in decaying logs, growing ferns, other kind of undergrowth, and criss-crossed by streams, making for a soggy, uncertain footing. Using boardwalks for the trail protects both the tourist… and the rainforest.
We heard birds warbling, frogs croaking, but didn't really see any animal.
We rounded up this walk with another trail in a bog. The landscape is completely different, the only trees able to grow in these conditions (lack of nutrients, acidic soil) being Shore Pines. The undergrowth doesn't really grow high.
We rushed back to downtown Tofino in order to have enough time to eat and stroll around the streets before our whale watching excursion. Quite unexpectedly, the rain stopped and the grey morning turned into a sunny afternoon.
We were each handed a full lifesaving suit, a huge, thick, bright red overall guaranteed to have us stay afloat in case the boat capsized. With the cold wind out at sea, we were more than grateful for its windbreaking capacity!
Imagine an open boat with twin powerful engines full of red-suited whale-watchers. Our guide and skipper, of course, had his own gear, less cumbersome and of a more sober colour.
After a quick security briefing and presentation, we were off to see the whales. That's why we started by a couple of bald eagles fishing in the harbour. (Featured above.)
We stopped a while later to see Jake the sea otter, drifting on its back along the coast whilst grooming its fur.
Then we finally reached the pinnacle of our outing: the grey whale. "She blows!", a whaler would have said some century past. But whale-watchers of modern times keep a respectful distance away, watching in awe at the plumes she vents and the glimpses of her back and tail as she dives again.
Big Mama, a grey whale, has been feeding along these coasts for years now, calving here when it is time, diving in search of plankton and krill at the bottom of the sea. For us, she would dive for around 7 min before resurfacing and take a few breath, then down she would go again.
The skipper thoughtfully would turn the boat so that we all could get a good view each time.
We moved on, in search of a second cetacean reported further. We never got to meet it as it disappeared quickly when we arrived at its location, only our guide saw it breathe and dive. But we sailed close to a huge group of sea lions, resting on one of their favourite spots. Their awkward gait, combined with their grunts and a strong smell of dead fish, made a vivid spectacle!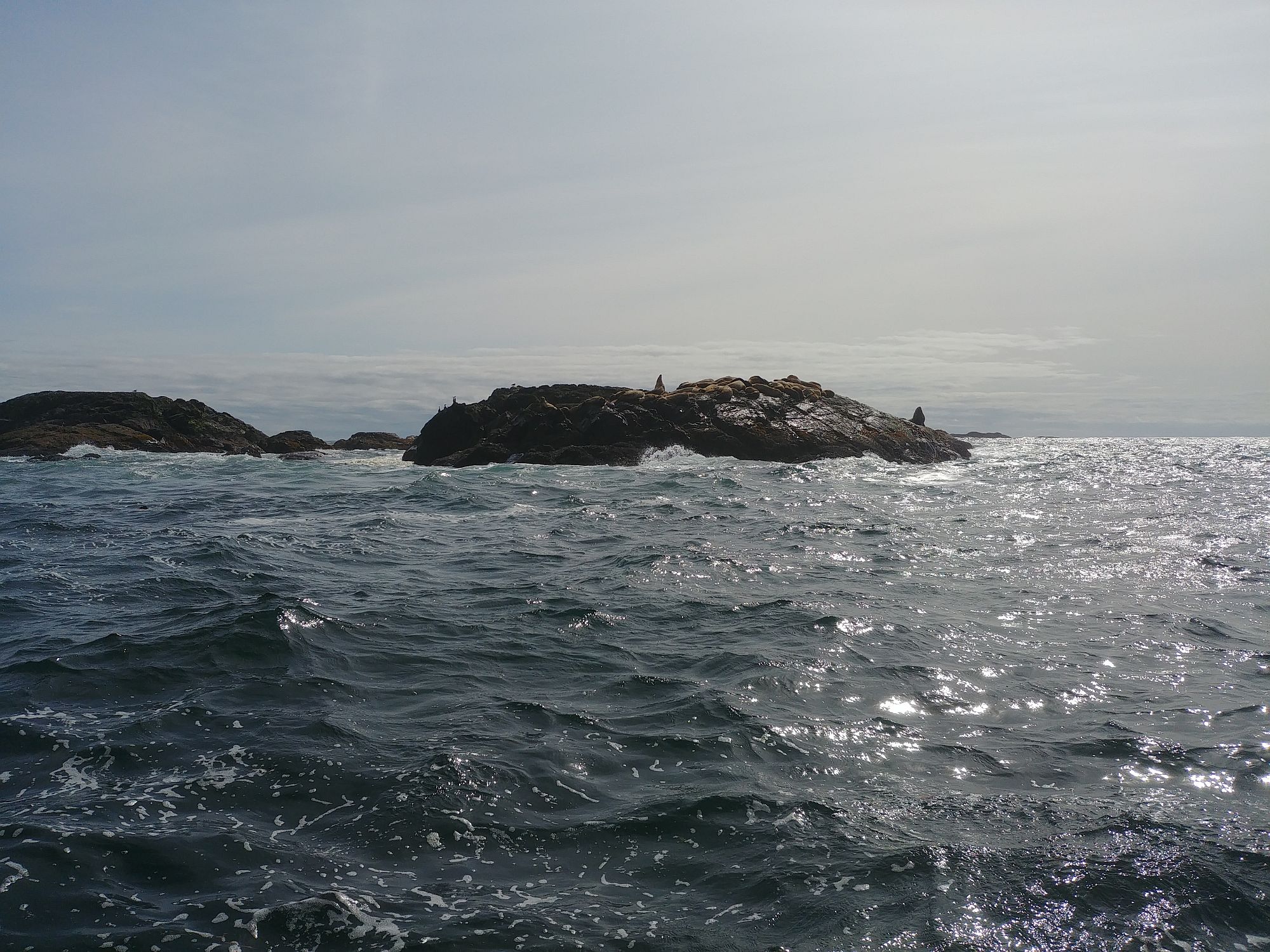 Sea lions
Both of us were quite exhausted at the end of the day, the reason being either the walking or the seasickness… But we nevertheless found the energy to sort out our pictures and update the blog!