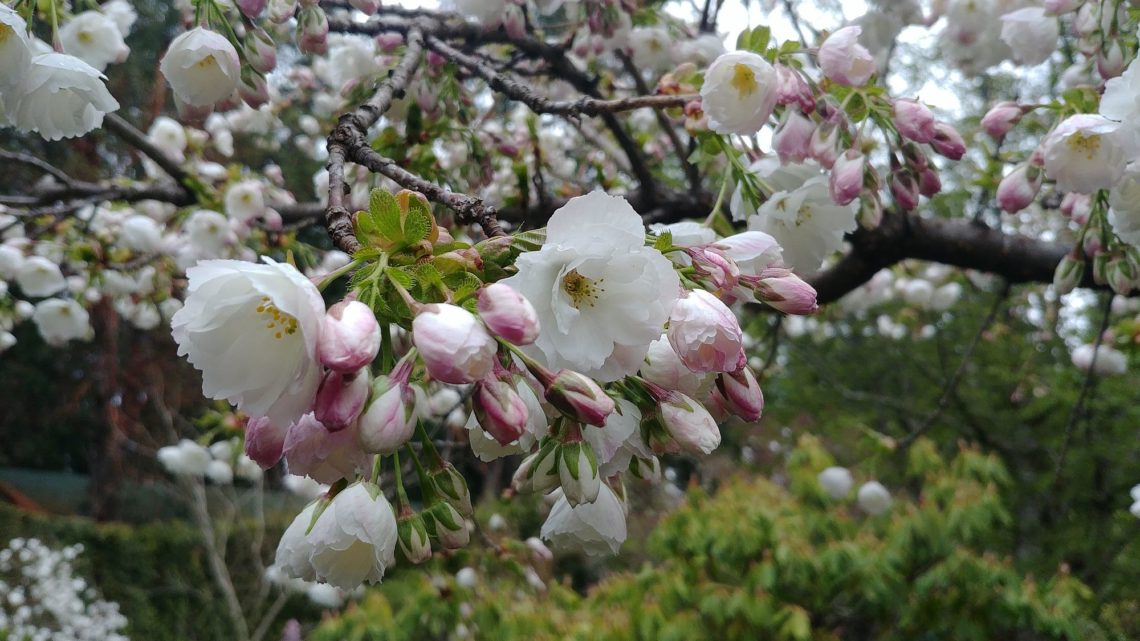 Butchart Gardens
Day 303 – Nanaimo, Canada
So you have heard about karma, right? We have been joking about the big trucks people are driving here for several days, thinking that maybe we would get an upgrade on our car rental. Well, that's what happened. We are now in charge of a small SUV, with heating on the seats and driving wheel, and of consequent size.
We spent the day at the Butchart Gardens, the local Disneyland for gardeners. It evolved from a rich family's garden into a maze of flowers, trees, shrubs, streams, ponds, and topiaries, using a former quarry for a luxurious sunken garden.
Our guidebook warned of the nuisance of a constant flow of tourists. Our rainy, April, non-holiday Monday spared us this inconvenience. We had all the time in the world to wander in the rain! Fortunately, courtesy umbrellas were widely available throughout the park, which says a lot about the local weather.
Nevertheless, here are some of our impressions:
– Changing the flowers seasonally must be an unending task.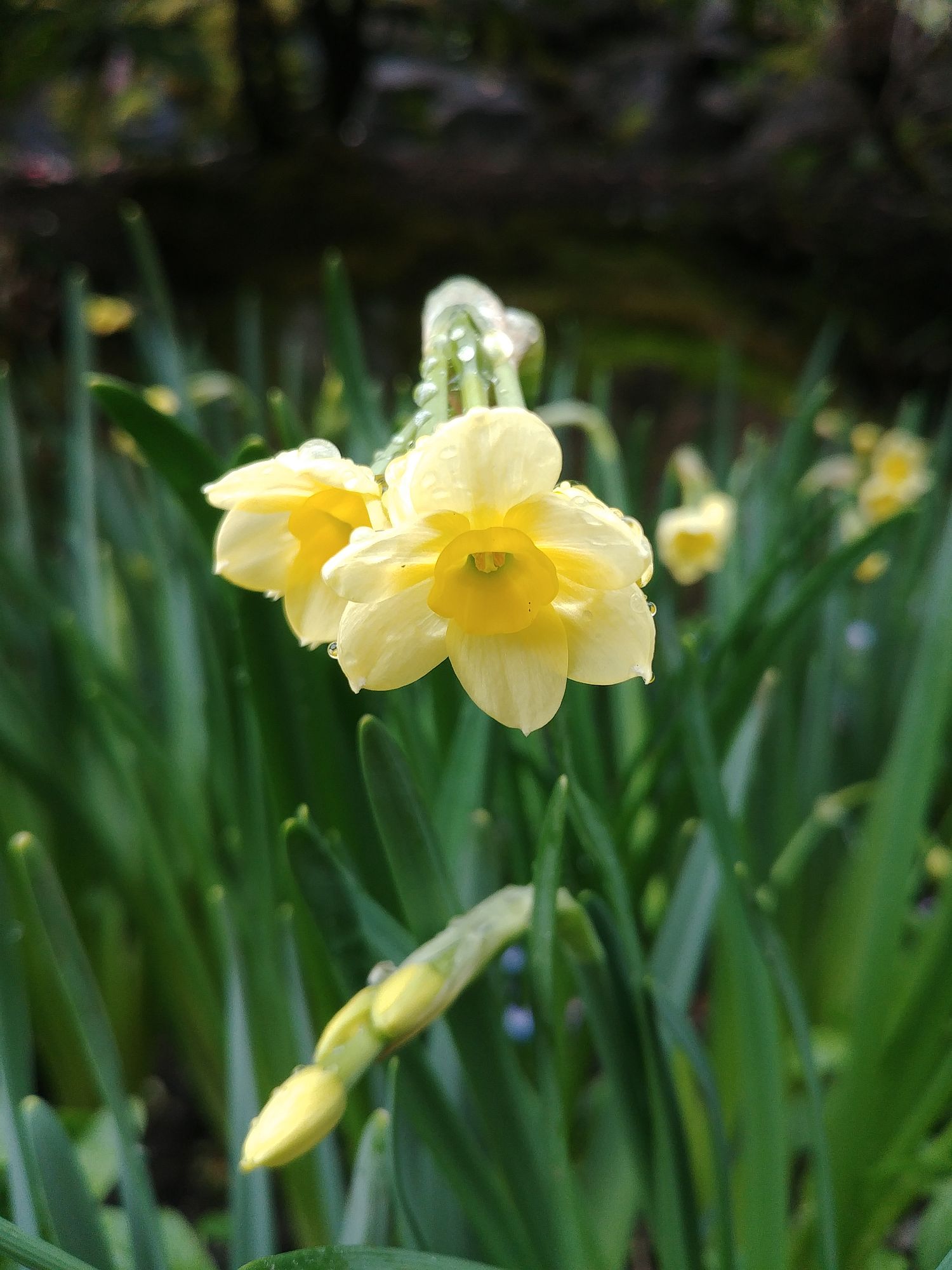 Butchart Gardens – Daffodil
– We should be able to immortalize the heavy smell of the hyacinths.
– If you are in a garden and the weather is bad, just stick to close-ups of the raindrops on the petals.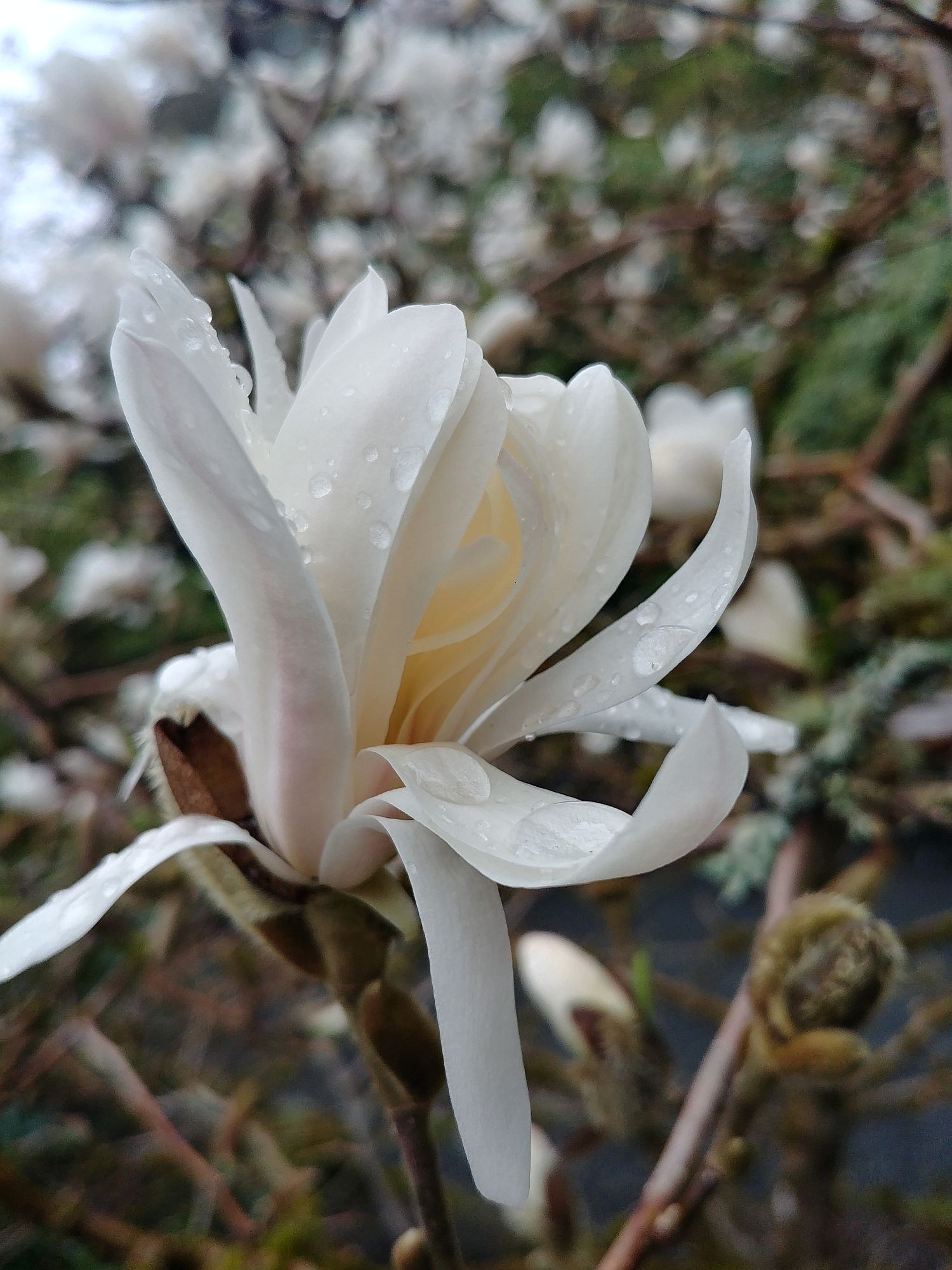 Butchart Gardens – Magnolia
– We met bears, a cougar, an owl, rabbits, squirrels, bees, butterflies, frogs, dragonflies… through the topiaries. The hummingbird was a live one, interested in our lunch.
– A certain boar showed up. We meet regularly, in Florence, Italy, in Sydney, Australia, and now in the Butchart Gardens in Canada!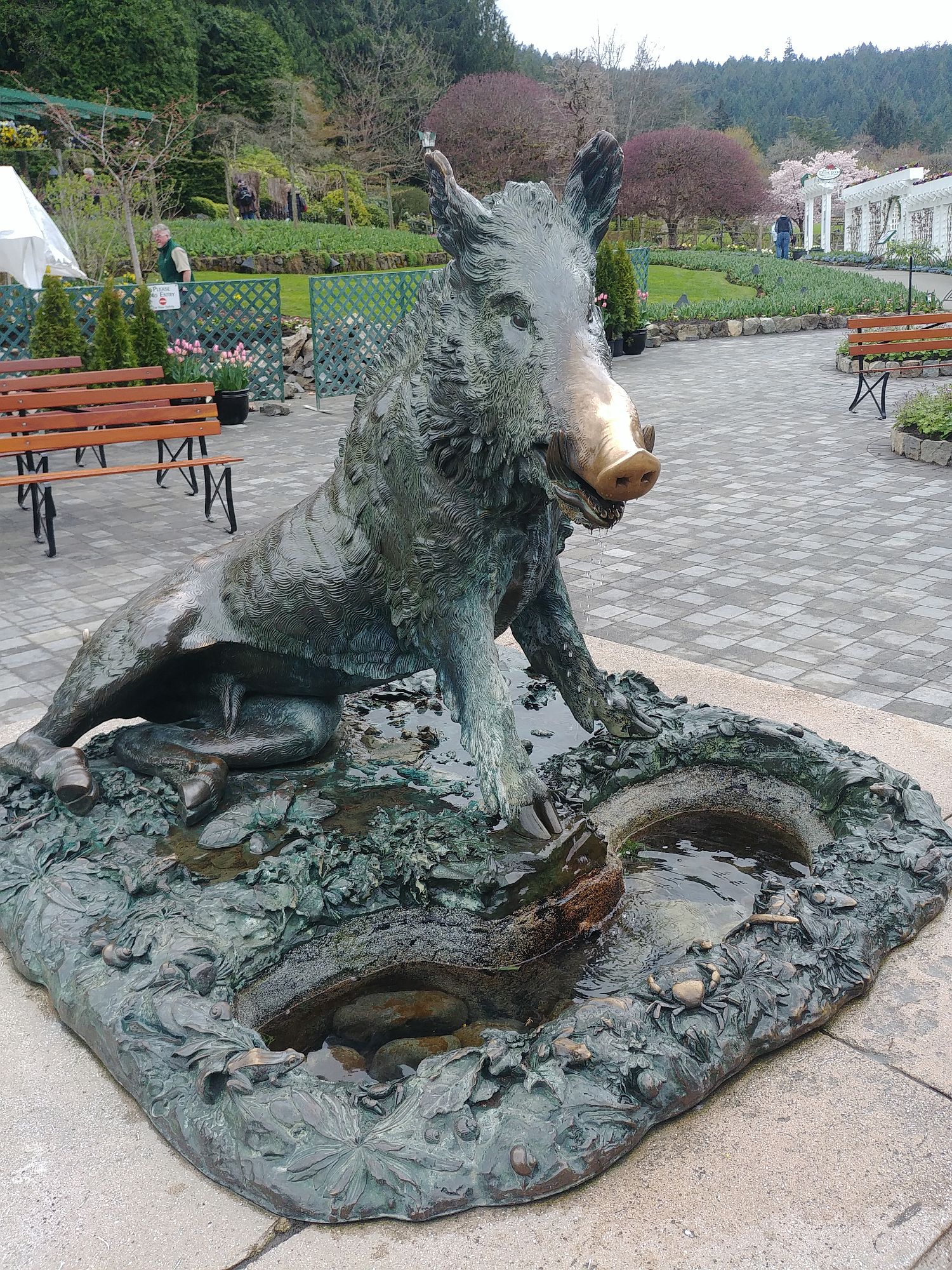 Butchart Gardens – Boar
– We were mesmerized by the Ross Fountain and the play of its waterspouts.
– The Japanese Garden was thoughtfully equipped with shelters, which proved a blessing as we visited it during a downpour.
Butchart Gardens – Bamboo fountain
We spent some five hours in the Gardens, bravely picnicking under a fleece blanket, but the cold eventually chased us away. Then, we drove to Nanaimo, our destination for tonight.
The GPS very kindly showed us through the touristic road, meaning 10 kilometers of "narrow winding road" through the forest. Beautiful but a tiny bit stressful for Solène's first drive in an automatic car, in a new country!