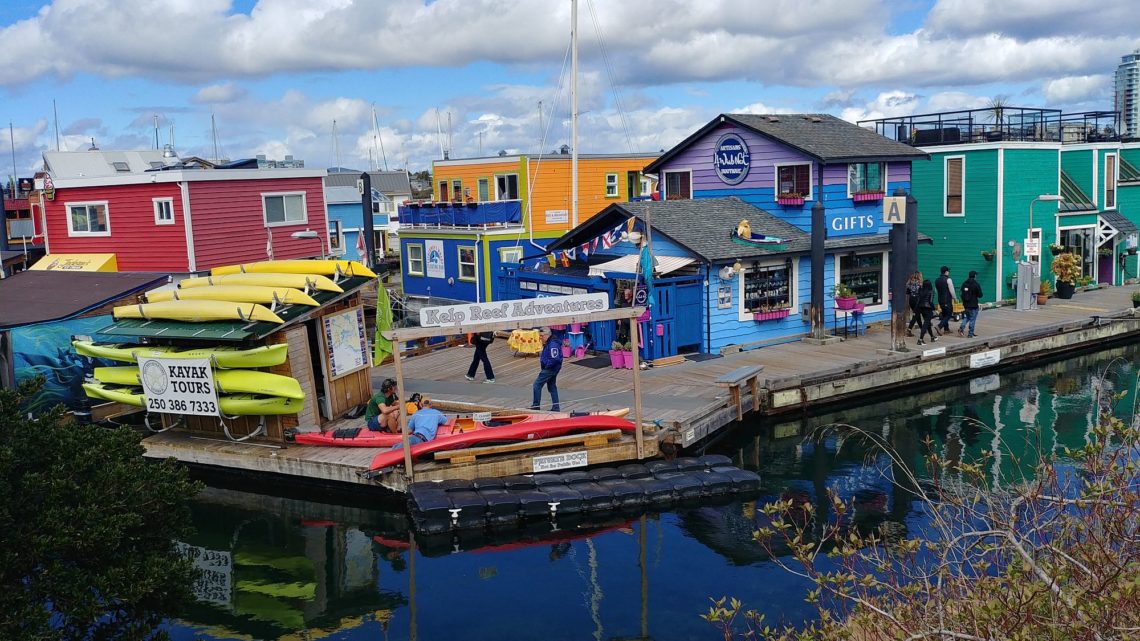 Victoria
Day 302 – Victoria, Canada
Today began in a hurry as we had a tight schedule to catch our ferry for Canada! The crossing was a pleasant one, as we had a fairly nice view of the Olympic Mountain Range with a ray of sun on top, and most of all we met two pods of orcas as we were leaving Seattle. One of them emerged quite close to the boat, to the general cheer of the assembly.
After an uneventful arrival in Victoria (customs, finding the hostel and dropping the bags off), we walked along the shore to Fisherman's Wharf (featured above), a cluster of colourful floating houses. There, we enjoyed a sunny lunch of fish and chips (from sustainably sourced ingredients, but un-sustainably binned containers).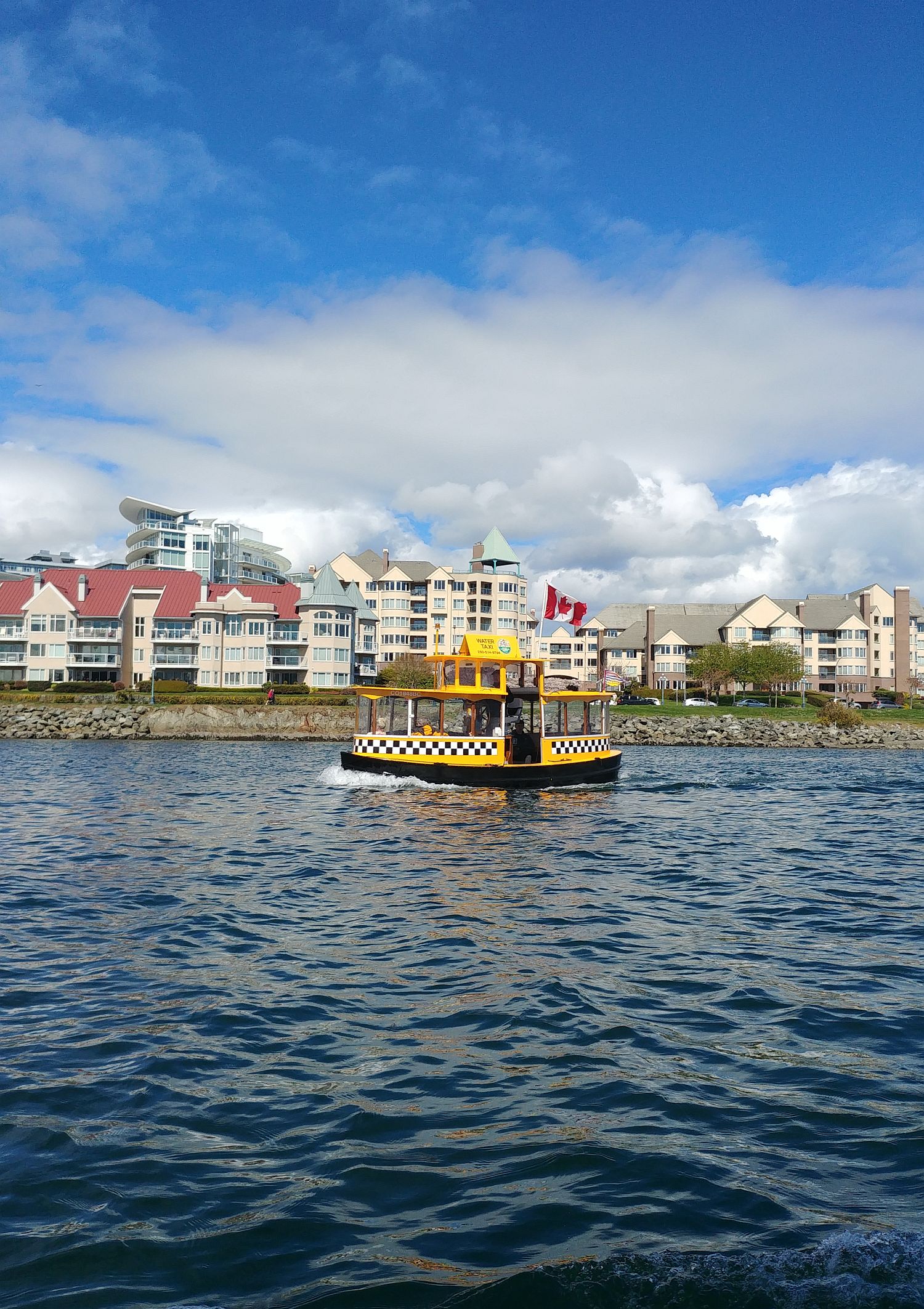 Victoria – Harbour ferry
We boarded one of the jolly water-taxi in the direction of the city center. There, despite the sunshine, we decided to spend the afternoon at the Royal BC (British Columbia) Museum.
It was a good choice, as we were awe-struck by the exhibits and their display. We spent most of the visit in the First People section, admiring massive totem poles but also delicately carved walrus tusks.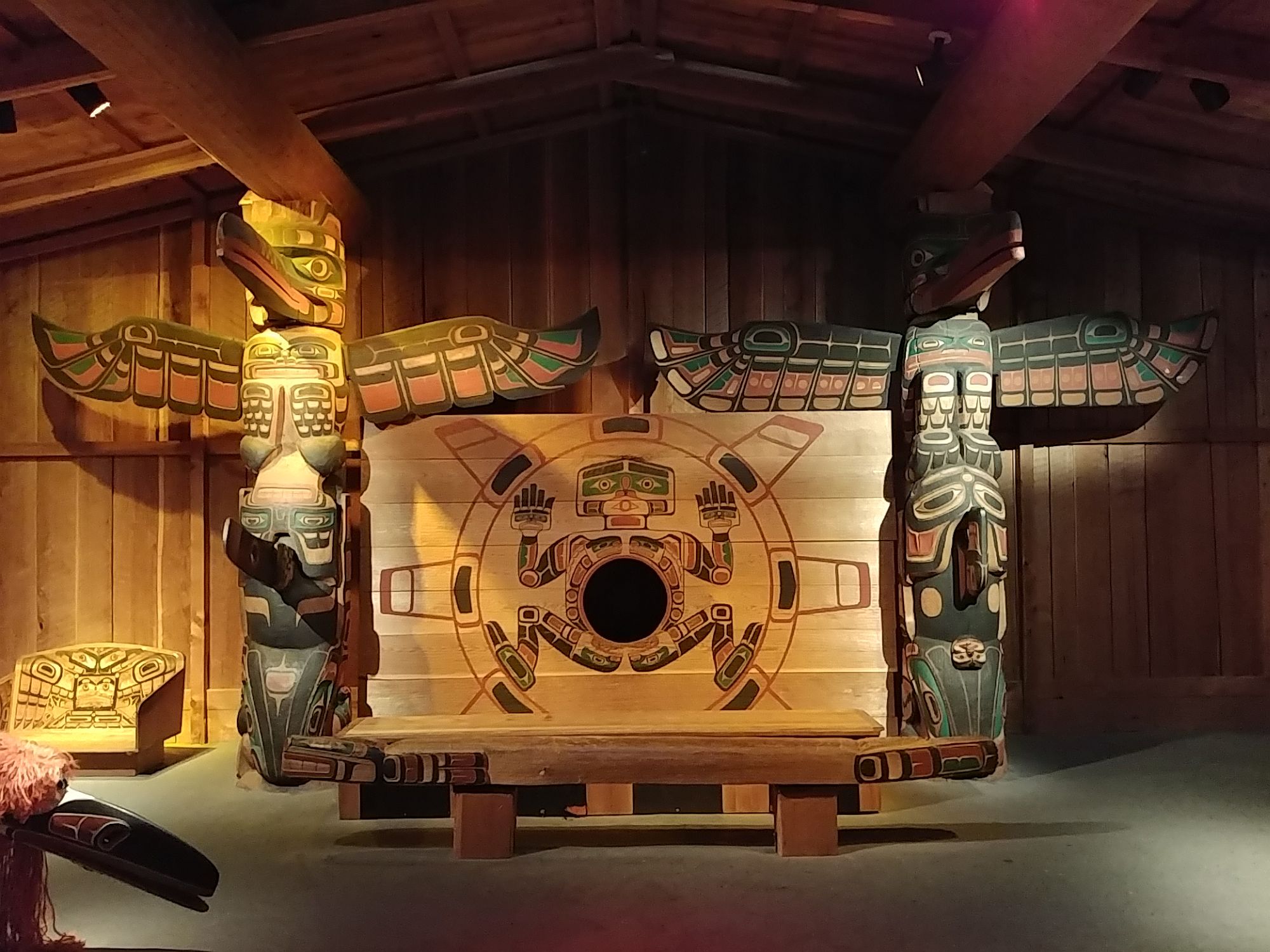 Royal BC Museum – Kwakiult House
Don't hesitate to visit the gallery!
Then, we ran through the other collections: historical reconstructions of 19th century BC and natural history dioramas.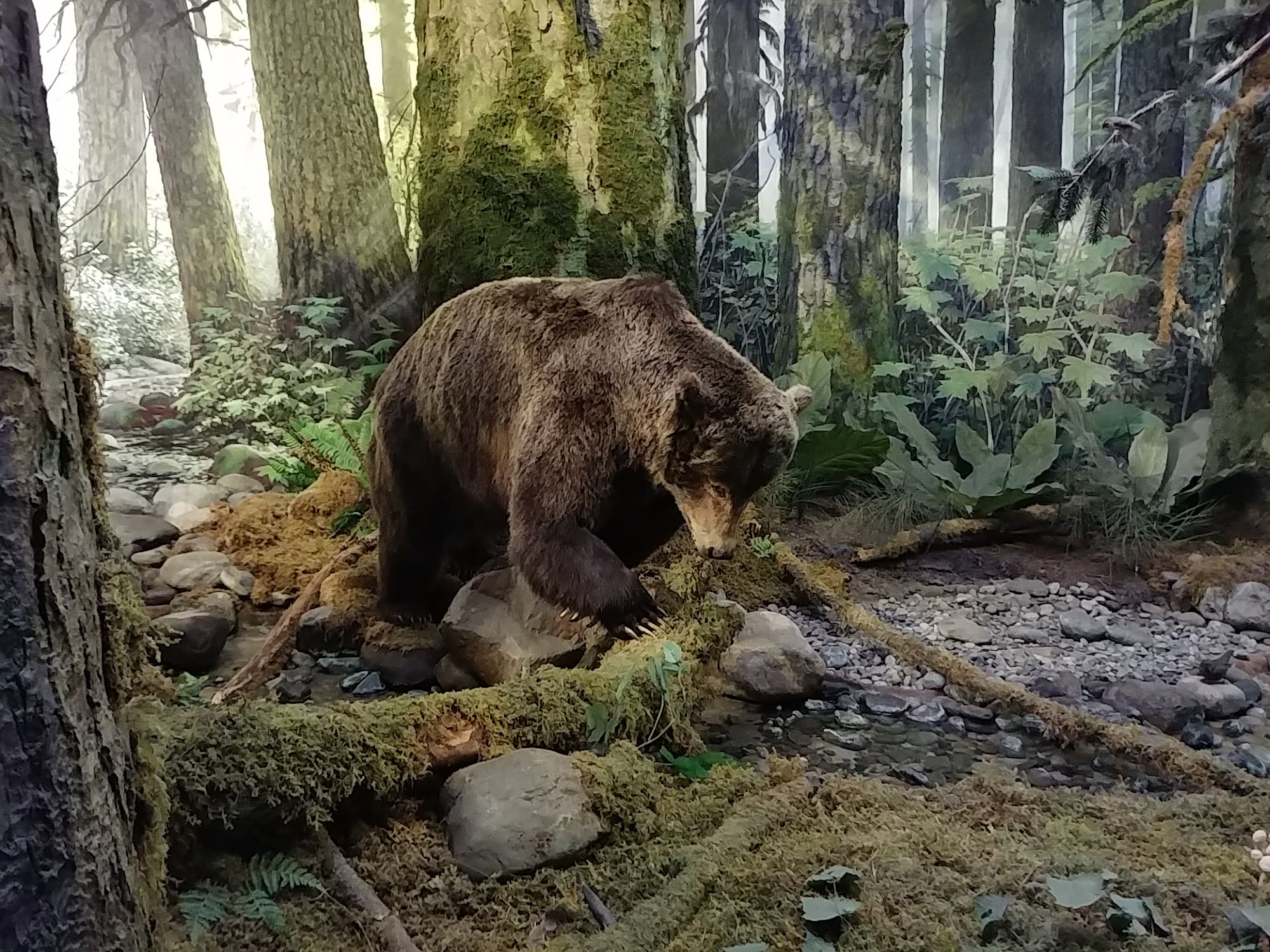 Can you believe we met a grizzly bear?
Live bears were on the schedule as we capped our visit with the IMAX experience: a 3D giant screen projection. It was a 45 minutes movie called Spirit Bear Rainforest, raising awareness of the complex and rich environment of this type of forest. We followed a Spirit Bear, Max, a sub-species of black bear. The Spirit Bear's fur has evolved to white as camouflage against the sky as seen by salmons in the rivers.
The movie also featured eagles, herrings, seals, wolves, humpback whales, and also humans involved in their preservation. These were mostly First People descendants, learning and teaching the ways of the forest and its inhabitants.
Our hostel tonight is quite old-fashioned in comparison with the bustling, free ice-cream, free beer, karaoke night hostel we left in Seattle, but we can reasonably hope for a quiet night!