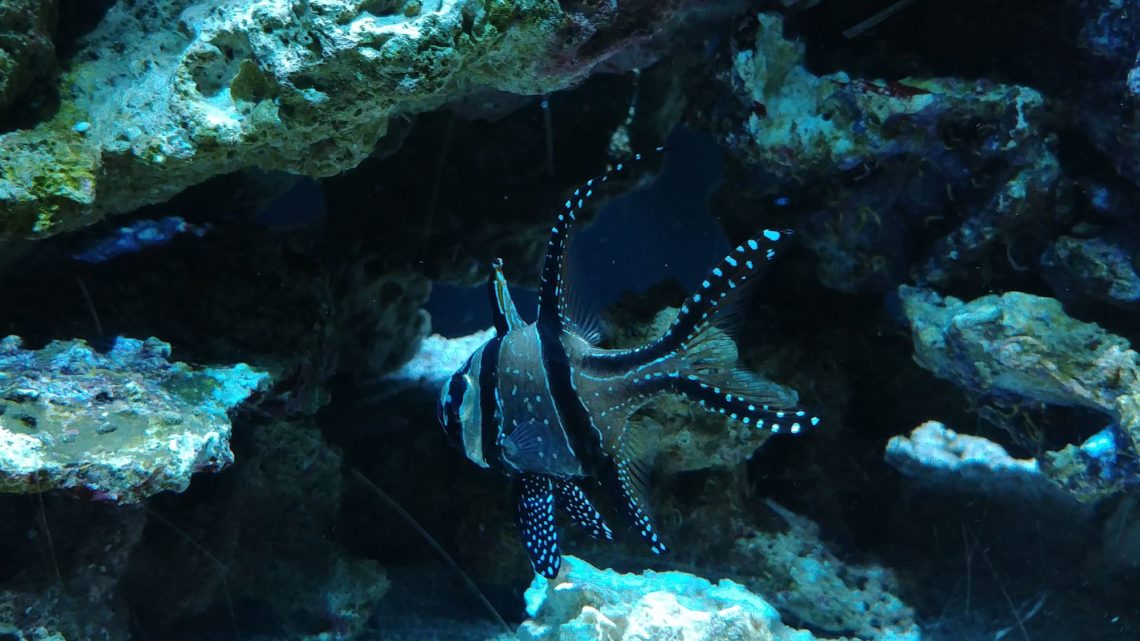 Seattle Aquarium
Day 300 – Seattle, USA
We wanted to start by a visit of the Pike Place Market, but today the morning walking tour was scheduled for later in the day, which didn't work with our plans. So we went straight to the aquarium.
We were soon impressed by the volunteers working around each exhibit, coming forward to explain what was in the different tanks and giving facts about the animals.
We were lucky to arrive during a temporary event around the marine mammals living in the aquarium, the sea and river otters, the harbour seals and the northern fur seals. We had pelts to touch, skulls to compare, and in-depth anatomy lessons, as well as a comparison game between both kind of otters. (Tip: the sea otters are bigger and have a denser fur than their river sisters.)
We also learnt a lot about the giant octopus (the biggest in the world), who live in that region of the world. Not quite kraken-size, they reach on average 5m and weigh 50 kg. They live 3 to 5 years. Both of the octopus here are quite young and will be released in the wild when they get to reproduction age.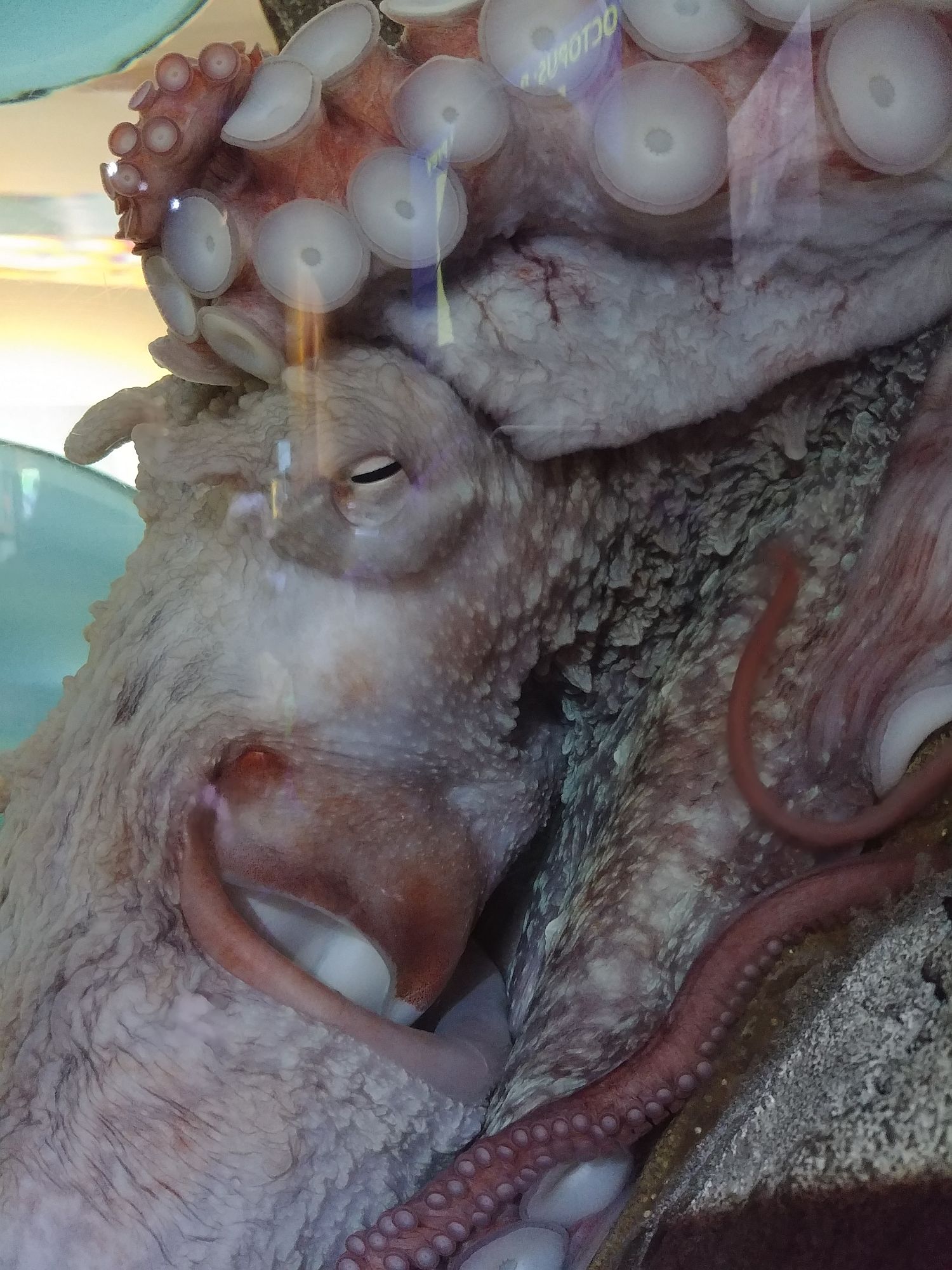 Seattle Aquarium – Female giant Pacific octopus
After the tropical fish and coral reefs, we went to the bird and mammals exhibits. We enjoyed watching the seals and otters play in the water.
Seattle Aquarium – Sea otter grooming her fur
We watched the otters getting their food, with a questions & answers session, then went for the octopus feeding event. Another Q&A session ensued.
We went back to the hostel for a quick lunch, then back out to walk around Pioneer Square -which is both a place and a neighbourhood. It is the place where Seattle was founded. (More pictures in the gallery "Views of Seattle".)
We saw a few totem poles, a few historical buildings (from the 1890's), and a Waterfall Park with the waterfall turned off.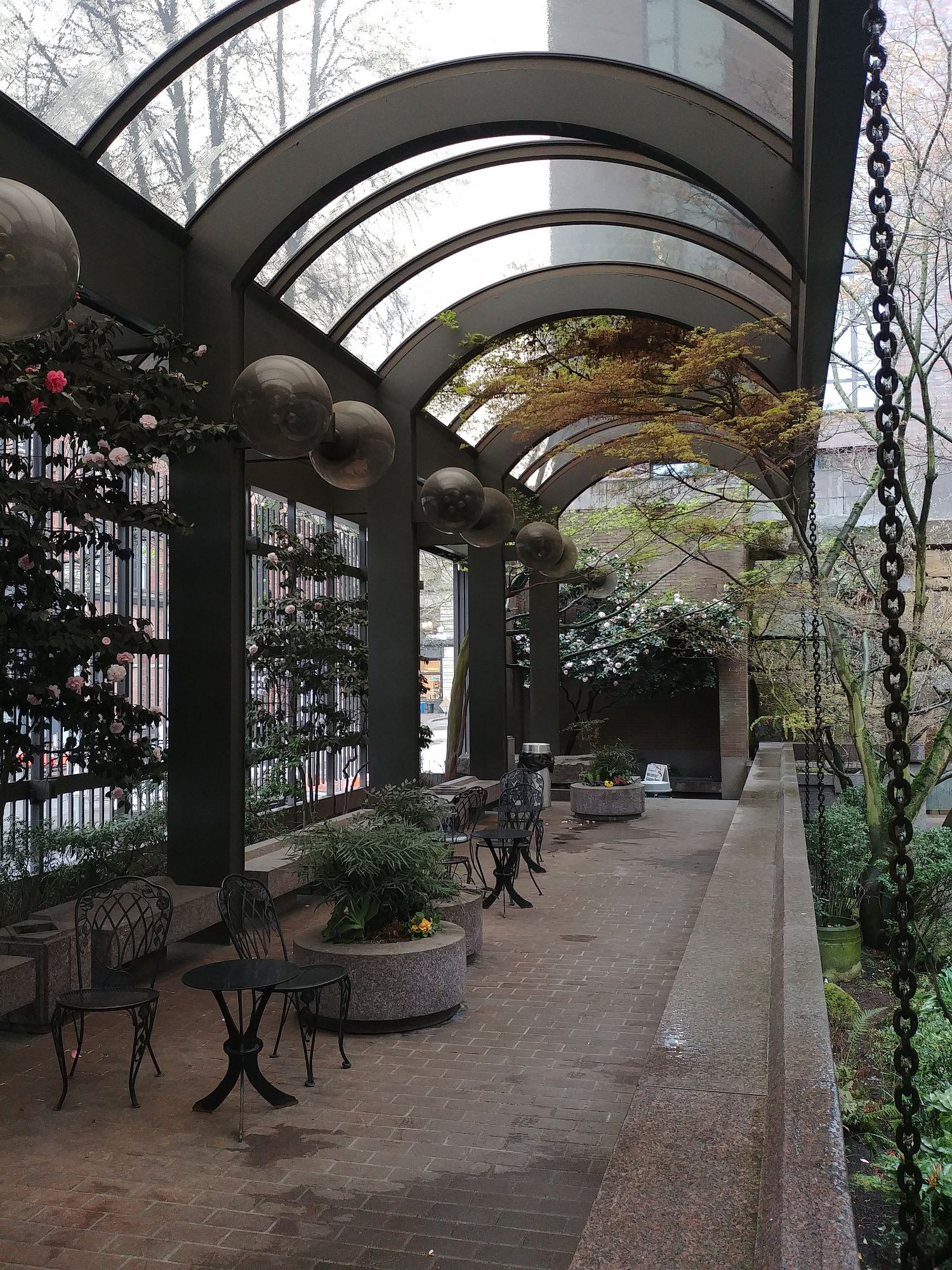 Seattle – Waterfall Park
Fleeing the rain, we went into the Klondike Gold Rush Museum (whose main attraction at that point was that it was free). We were pleasantly surprised by the quality of the movie presenting the event and the exhibits.
A stray bit of sunshine allowed us to wander back to our neighbourhood, which we bypassed in search of an award-winning diner. We went to the Pike Place Chowder restaurant, whose clam chowder earned several awards -especially compared to the "real" chowder out of New England. It made us a nice, hot, filling diner.