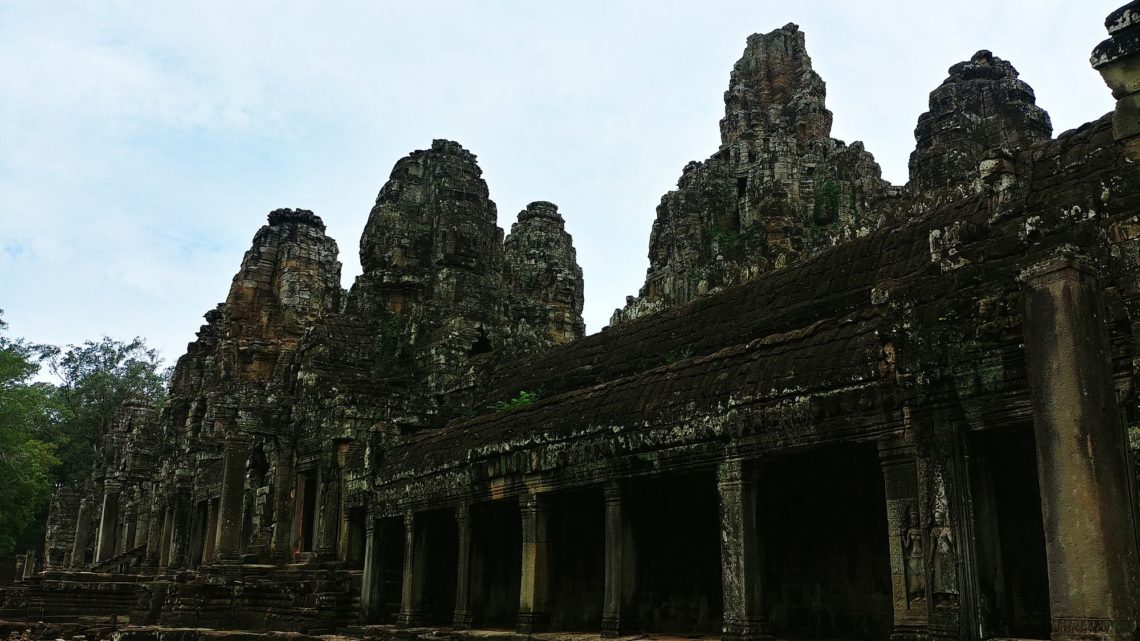 Angkor Thom
Day 6 – Siem Reap, Cambodia – Part 2
So, Angkor Thom. Today, the best-known ruins in this site are the Bayon temple, the Baphuon temple, the Terrace of Elephants and the Terrace of the Leper King.
The towers in the Bayon Temple are carved with the giant faces of Avalokiteshvara, giving you the impression that someone might be looking down at you.
No commentary on the pictures this time: this temple feels less like a pilgrimage. The temple is smaller than the central temple of Angkor Wat, but still I was lucky with few visitors.
I had a sliced watermelon in a plastic bag, and the woman checking my ticket advised me to hide it from the monkeys…!
After the Bayon temple, my driver took me to the Baphuon temple, which has the best causeway I have seen to date, I think.
You can really climb to the top, they even have nice wooden stairways to get there. They are just high, and steep, like ship-ladder steep, and we are not talking about low steps: that's a workout.
Out of nowhere near the down ladder -I mean stairway-, an artist paints and sells ink and colour drawings of the temples (in black) with monks (in bright orange), which are really quite nice.
The lady selling drinks at the exit made a brisk business, with rates twice as high as what I had seen earlier.
By this time I was half-dehydrated, dizzy from hunger, footsore, not in a state to properly appreciate the Terrace of Elephant, and I totally missed the Terrace of the Leper King, I think. But I will have ample time to come back.
Lunch (with a kitten) was had a bit further, before going home to rest. I discovered the lok-lak recipe, which is quite good.
There was a violent storm in the afternoon, with thunder and lightning, heavy rain, shutters clanging in the wind.