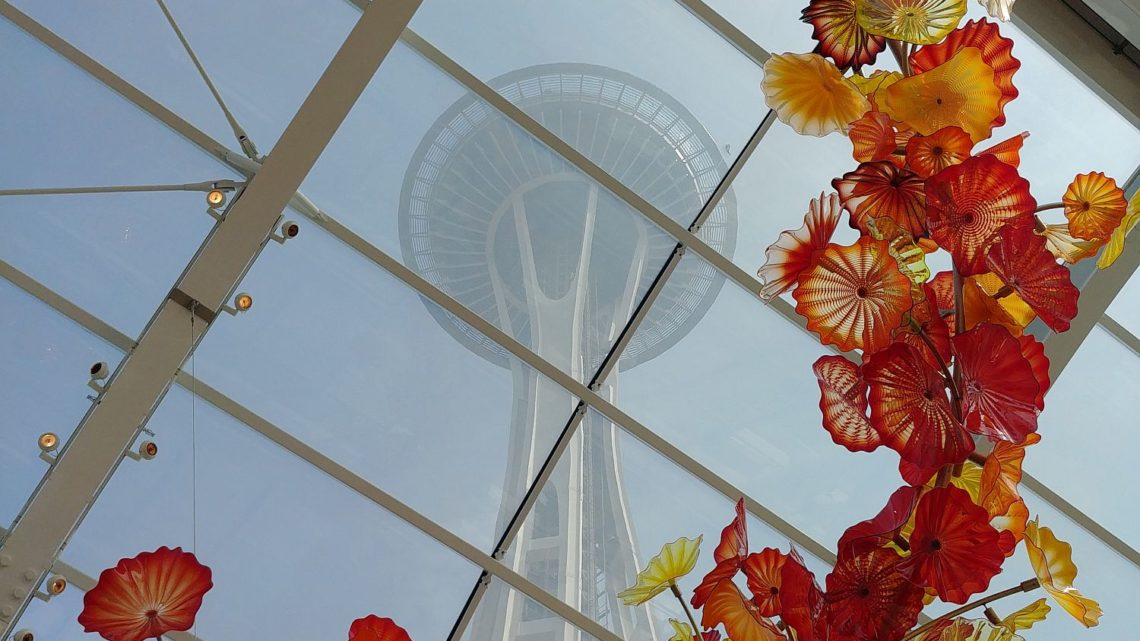 Back to Seattle's favorites
Day 301 – Seattle, USA
Since the first tour to Pike Place had left a good impression on Elisabeth, we decided to go back to allow me to share the experience. Our guide was indeed enthusiastic, witty, and full of good tips. We visited the must-sees, Gum Wall and the fish-throwing fishmongers, as described before.
We treated ourselves to some slices of smoked salmon for lunch.
Then we went to Chihuly Garden and Glass as planned, hoping for sunshine during the garden tour. Sunshine indeed we had, during the monorail trip, but by the time we finished the indoor exhibition, a nice constant drizzle waited for us. Nevertheless, we appreciated the artworks, the glasshouse, and especially the glass blowing demonstration.
The inclement weather discouraged us from more urban exploration, so we ended up playing cards and going out only for a last look at the craft stalls of the market. A smug evening of laundry and packing ensued.